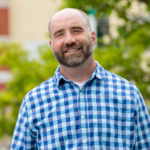 Shane Liebler •
Not to freak anybody out, but December is next week. No, I'm not kidding.
Dec. 1 has arrived – do you know where your 2015 marketing plans are?
Maybe you've put it off or maybe you've never even had one.
Relax. There's still time to make 2015 your best year yet. Here's a quick and dirty guide/ideas to get your marketing wheels turning.
Bust out the books
You're going to need all the data you can get your hands on: budgets, expenses, profits, bottom lines, Web analytics, all of it. It's understandable if this is one of the reasons you've put it off this long.
What's changed?
Have you grown in services or staff? New competition? Game-changing industry trend? What's different from Jan. 1, 2013? Take stock and brainstorm ways to make it better. Talk to your staff. What do they want or need? You never know who might have the next Big Idea.
SWOT it
This is 101 stuff, we know. But, when was the last time you thought about your business' strengths, weaknesses, opportunities and threats? Get a baseline for what you hope to achieve in 2015.
What worked?
Use any measurement devices you already have in place, digital or otherwise. Perhaps a promotion led to an uptick in sales or maybe a campaign scored you extra foot traffic. Do you have email data that you can pin to conversions? Did that lead you got at an industry event gain you a new client? Marketing won't get you very far without measurement, so put some methods in place if you didn't this year.
What didn't?
But, let's not be to hard on ourselves here. You have to try new things, sometimes many things, to get results. This might be the point where you consider seeking advice from a professional marketing consultant or agency. You can always self-educate in the blogosphere to find new ideas you'd like to try. But, marketer beware, some experiments can be costly.
Are you content with your content marketing?
This ever-growing marketing tool has fast become essential. As a result, there's an awful lot of "noise" out there to cut through. Your authority and "thought leadership" in a certain area is only as good as your content – blogs, social media, perhaps a column in your local business publication. The rise of content marketing means there's a ton of ways to get out there. If you've dabbled, then you have a flavor for what's worked and what hasn't. And if something is working in this critical marketing area, file it with a gold star under "strengths" in the aforementioned SWOT analysis.
Get goaling
A strategic marketing plan doesn't have to be a 78-page document gathering dust on your shelf. Even a handwritten page will do as long as you get it down on paper.
Where are you in your market? Where do you want to be? Get this out of your head and right in front of you so you can start to work out solutions.
Even marketing agencies need a frequently updated marketing plan, so we have inside insights in addition to the work we do with our clients. In fact, this blog post reminding our current and potential clients to consult with us is very much a part of our plan.
So, yes, we know it's December and, yes, 2015 is frighteningly close. But, with a little homework (and some great ideas from some experts), you'll have a strategy in place within … oh, say, 31 days or so!
About The Author
A journalist by trade, Shane tells stories that connect brands with target audiences and inspire them to act. He's a writer, not a copy machine, and that approach brings exceptional content to every print or digital piece he pens.
Shane taps into his past as a reporter and editor to develop clear messages that resonate in every medium, be it blog or brochure, sponsored content or script.
Daily newspapers developed a habit for idea generation, attention to detail and knack for question-asking. His background as a magazine and web editor keeps client communications grammatically sound and effective.
Shane's word-based deliverables range from long-form features to concise digital copy to persuasive prose. He's been on both sides of the PR pitch and puts some muscle behind ABC's media relations.