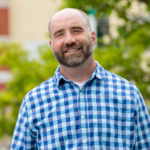 Shane Liebler •
It's here, it's relatively inexpensive and it's infinitely cool. As you've probably noticed, virtual reality is a thing – one that fits perfectly with the experiential nature of destination marketing.
While Samsung and Google have been busy pushing headsets, those aren't the only media tourism marketers can use right now.
Facebook and YouTube recently introduced the soft VR experience of 360 video. Essentially, the tech allows a viewer to "move around" in the scenes of a video. They can look left, right, up, down and, well, all around regardless of who or what is on screen.
Destination marketing is ripe for the immersive experience. The equipment is fairly easy to get and use. This immersive storytelling can be a major upgrade or enhancement to your video and other content if you use it right.
Here are just a few ways to get started with VR or AR. Just like with any new tech, the possibilities are endless. But, you have to start somewhere. On that note, we'll talk about the importance of location first.
Take a walk.
Every community has one: The guy or girl (typically a millenial) who loves where they live and loves telling others about it even more. A 360 tour with a charismatic host is a great way to introduce your destination, especially if they throw in a few "hidden gems."
Travelers are compelled to visit places for the experience, the local experience in particular. A walking tour (or series featuring specific places) will inspire itineraries as the viewer might even catch a few things themselves while "looking around."
Authenticity is important. Try not to use someone with a title like "director" in their name. Viewers will want the scoop from someone who simply loves the place as opposed to someone who gets paid to promote it for a living.
Offer some cool views.
Capture the local scenery with drones and other unique perspectives.
Similar to the walking tour concept, don't be afraid to show places they might not necessarily go. Destination marketing is about storytelling, and you can show a part of that with unique angles and interesting people.
Have a conversation.
Location becomes a character in any VR vignette. Consider utilizing the technology in a conversational setting with one of your local personalities in their own space.
Have a chat with a brewer in his tasting room, a restauranteur in the dining area or an entrepreneur in their shop. Remember, your viewer will be able to look around while they're talking. You might have your subject mention something specific on the wall or in the space that has a little story behind it and direct the viewers attention to that.
Once again, the authenticity is a huge complement to the interactivity. This is an opportunity for your viewer to get to know your people and, like social media, they're more apt to make recommendations from a friend or friendly face than a travel brochure or website.
Dig deep.
Museums and art galleries are culture staples that we tend to include in brochures as an "automatic" listing or after thought. Inject a little personality into these places by giving an exclusive look into the archive.
Everyone knows there's more than what's on the floor or in the exhibit. What's out of sight is on the mind of potential visitors. Have the museum director or gallery curator take your viewer into the "basement," or archive, where there's sure to be plenty of interesting pieces that aren't on display currently.
The mystery and "coolness" factor should be plenty to attract them to the venue, no matter what's currently on display.
How will you integrate VR into your video marketing strategy? Pinpoint is happy to offer some advice and give you a preview of this powerful form of storytelling. Drop us a line to find out more.
This article was originally posted by Pinpoint Destination Marketing, a division of ABC Creative Group.
About The Author
A journalist by trade, Shane tells stories that connect brands with target audiences and inspire them to act. He's a writer, not a copy machine, and that approach brings exceptional content to every print or digital piece he pens.
Shane taps into his past as a reporter and editor to develop clear messages that resonate in every medium, be it blog or brochure, sponsored content or script.
Daily newspapers developed a habit for idea generation, attention to detail and knack for question-asking. His background as a magazine and web editor keeps client communications grammatically sound and effective.
Shane's word-based deliverables range from long-form features to concise digital copy to persuasive prose. He's been on both sides of the PR pitch and puts some muscle behind ABC's media relations.