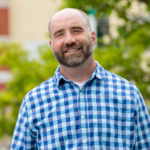 Shane Liebler •
When you need something done around the house, I'll bet you turn to the professionals. And by professionals, I mean random folks on YouTube. Yes, it seems like anything you would ever need to fix or improve has a video by, well, someone who knows what the hell they're doing.
Whether they know it or not, those pros are actually tailing a hot trend in marketing: educational content. As simple as these videos are, all those how-tos and hacks actually fall into this category of content marketing.
---
---
Actually, the simplicity is part of the charm. One thing that's not a trend, but a cornerstone of social media and content marketing is authenticity. It's this raw, yet extremely useful, content that captures the essence of authenticity. Like these YouTube videos, it's a staple of our modern online behavior.
But, let's break down the current state of educational content a bit. There are numerous ways to deliver it and not every instance involved balancing a cell phone in one hand and a tool in the other. That's just one very simple example.
You've probably noticed that brands are leveling up their educational content lately. You see it not only on YouTube, but in social media feeds of all kinds. You may have also noticed this is the content you often stop and watch. This is because curiosity is a very powerful source of engagement. Some ways to take advantage of the educational content trend include the aforementioned how-tos, but also looks behind the scenes, explainers and even recruitment-focused content.
1) Behind the Scenes
Yes, good, old-fashioned behind-the-scenes content still rules. We mentioned the all-important concept of curiosity and I guarantee your audience is full of it. So, give them a peek behind the curtain of your product or service. Simply showing how it's done can build brand loyalty or even create awareness in cases where the content's popularity pushes it into other feeds.
2) Explainer Videos
These are the bread and butter of educational content. Take complex subject matter like finance or something equally messy and boil it down to something a normal person will actually understand. If your product or service is complicated, this is a must for your content marketing.
3) Meet the Team
This is a different version of behind-the-scenes. Offering an inside look at your people helps illustrate company culture. This not only boosts engagement with current and future customers, it can be an extremely effective recruitment tool.
4) LOL
And let's not underestimate the power of humor, the kinds of productions that educate without the audience even realizing it in some cases. It's OK and even preferred to be funny, especially when explaining complex or brand new material or products.
These are just a few of the ways to take advantage of the educational content movement. Remember though that you can accomplish authenticity while also maintaining production quality. So while cell phone-shot YouTube and Tik Tok hacks may be engaging, never underestimate the added value of professional production when creating content that connects with your audience.
About The Author
A journalist by trade, Shane tells stories that connect brands with target audiences and inspire them to act. He's a writer, not a copy machine, and that approach brings exceptional content to every print or digital piece he pens.
Shane taps into his past as a reporter and editor to develop clear messages that resonate in every medium, be it blog or brochure, sponsored content or script.
Daily newspapers developed a habit for idea generation, attention to detail and knack for question-asking. His background as a magazine and web editor keeps client communications grammatically sound and effective.
Shane's word-based deliverables range from long-form features to concise digital copy to persuasive prose. He's been on both sides of the PR pitch and puts some muscle behind ABC's media relations.