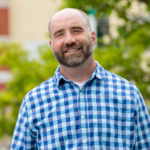 Shane Liebler •
As the internet becomes a bigger part of our everyday lives, people go online for their information, shopping, entertainment, and to connect with likeminded people. Smart marketers are already using digital and content assets to reach people online. A lot of this takes the form of blogs, resource articles, presentations and social media. But what about video?
Online video, if embraced, looks to be a huge opportunity for many.
It only makes sense. We see YouTube usage increasing. People use services like Netflix, Hulu and Roku more than ever. If you aren't convinced that video could be a difference maker for some marketers, take a look at these statistics.
Study by Cisco: By 2019, 80 Percent of World's Internet Traffic Will Be Video
Some may find themselves reading that twice. A study by Cisco, a worldwide network hardware provider, points out that 80 percent of the world's traffic will be video. As networks improve and speeds increase, it's anticipated video usage will as well. Current statistics back this up.
YouTube Has Over a Billion Users
"YouTube has over a billion users – almost a third of all people on the internet – and every day, people watch hundreds of millions of hours of YouTube videos and generate billions of views."
Think that is impressive? Go look at some of the other stats on YouTube.
How about this statistic?
"YouTube overall, and even YouTube on mobile alone, reaches more 18-34 and 18-49-year-olds than any cable network in the U.S."
Still don't think the online video train is picking up steam?
"The number of people watching YouTube each day has increased by 40 percent, year over year since March 2014."
Facebook Video Is Growing Rapidly
As of November 4, 2015, Facebook was averaging 8 billion daily video views from about 500 million users. People often ask how they can improve results on Facebook. Maybe you should give video a try.
Mobile Video Is on the Rise Too
Look around. It almost doesn't matter where you are. People are on their mobile devices. In fact, people are on their mobile devices so much it has given comedians a mountain of material. Governments are creating policy because mobile users don't know when to put their devices down, even at the risk of personal injury.
"50 percent of all online video views will be happening on mobile devices in 2016."
Is This Just the Tip of the Video Iceberg?
That's a great question. The stats seem to point that way. What does that mean for you?
Are you someone who doesn't see the value in content marketing as a way to engage people in your target audience, attract more quality website traffic, generate more leads and attract more customers? You might see this as no big deal. However, what if you are wrong?
What if strategic and authentic content marketing does all those great things for your organization? The answer is simple. Video becomes a highly effective way to reach new people in a new and very targeted way. It also provides a way to help you earn more organic search traffic. Plus, video tends to be a shareable medium. How many times have you heard someone say they saw a video online and just had to share it?
Maybe the idea of using video for marketing is a bit scary. You might not know a whole lot about creating quality videos or how to use them in your marketing. That's alright. If you don't have the time, resources or knowledge, there are people who do. The only question is whether or not you want to invest in building your content marketing using video. That decision is up to you.
About The Author
A journalist by trade, Shane tells stories that connect brands with target audiences and inspire them to act. He's a writer, not a copy machine, and that approach brings exceptional content to every print or digital piece he pens.
Shane taps into his past as a reporter and editor to develop clear messages that resonate in every medium, be it blog or brochure, sponsored content or script.
Daily newspapers developed a habit for idea generation, attention to detail and knack for question-asking. His background as a magazine and web editor keeps client communications grammatically sound and effective.
Shane's word-based deliverables range from long-form features to concise digital copy to persuasive prose. He's been on both sides of the PR pitch and puts some muscle behind ABC's media relations.