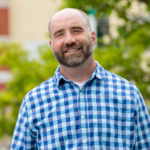 Shane Liebler •
Life is finally starting to get back to normal after a long COVID-19 pandemic. We're antsy to get out into the world again and we know every consumer is too! With a vaccine fully rolled out, relaxed restrictions have Americans starting to feel a sense of normalcy again. As we have just begun on the road to economic recovery, businesses will need to evaluate different marketing strategies, especially their placements than what they used pre-COVID.
We've been cooped up and we're dying for a vacation, a road trip, a live concert, or just about anything that involves public spaces. With the Fourth of July almost here, we are amid an enthusiastic summer travel season. Which means now is the time to leverage the power of Out of Home advertising (OOH) to reach summer travelers as they hit the road.
---
---
OOH is the type of advertising channel that reaches the consumer in public and personal devices. The most common forms of OOH advertising are billboards, point of sale displays, kiosks, and interactive fuel pumps, transit signs and wraps, and signage in transport locations like airports. The goal is to reach the consumer while they are on the go.
With outdoor activities still being viewed as one the safer things to do, Americans will opt to stay within driving distance, so traveling to new places with rural locations and outdoor destinations will be a key trend this summer. 2020 taught businesses big and small just how necessary having an online presence is. Digital marketing is infinite, targeting unlimited number of consumers in unlimited areas across the globe. During COVID, digital advertising spiked as more people were at home on their computers, phones, or other electronic devices. It's still very important, but now that consumers are out and about again, it is important to integrate OOH to your current marketing strategy. Businesses will benefit from utilizing OOH and Digital together to balance and optimize their marketing efforts. Using both outlets will reach the right consumers, at the right time, with content that is engaging and valuable as they continue on their summer journeys.
Many Americans are traveling by car, which is another major reason to implement OOH advertising.  OOH ads have the ability to activate instantly with programmatic DOOH or pDOOH. pDOOH refers to the automated buying, selling and delivery of out-of-home advertising – aka the ads on digital billboards or interactive kiosks in retail centers.  This type of advertising has a high opportunity for flexibility in what they place in front of consumers. Different formats within OOH & pDOOH allow for different messages and creative to focus on different stages of the consumers' decision-making process. Ensure the reach of large audiences efficiently and across multiple markets with different formats within these advertising strategies
"OOH is the most effective offline medium in driving online activity,  delivering 4x more online activity per dollar spent than TV, radio, and print."  
At a time like this when people craving the world we once lived, investing in OOH and integrating it into your current media mix just makes sense With the wide variety of media choices and advanced targeting tactics available, coupled with its ability to drive digital engagement, the benefits are endless.
About The Author
A journalist by trade, Shane tells stories that connect brands with target audiences and inspire them to act. He's a writer, not a copy machine, and that approach brings exceptional content to every print or digital piece he pens.
Shane taps into his past as a reporter and editor to develop clear messages that resonate in every medium, be it blog or brochure, sponsored content or script.
Daily newspapers developed a habit for idea generation, attention to detail and knack for question-asking. His background as a magazine and web editor keeps client communications grammatically sound and effective.
Shane's word-based deliverables range from long-form features to concise digital copy to persuasive prose. He's been on both sides of the PR pitch and puts some muscle behind ABC's media relations.