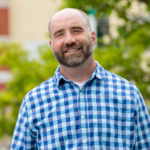 Shane Liebler •
From our point of view, we're partners – sometimes even friends. In the simplest terms, we're here to help. If you've partnered with a good agency, that's the way it should be anyway.
We get it. An agency is a big investment, one that's made to improve the performance of your company or organization. So, how do you make the most of this relationship? Well, we've put together a few pro tips and tricks to do just that.
---
---
Ask for Their Expertise
Don't just tell us what to do. This often happens unintentionally, so we don't take it personal. But, as mentioned, we're here to help, not just take orders.
Our clients are full of great ideas and, as partners and collaborators, we're here to make those shine. But, we've also got a few of our own as well as some insight into what works and what might not. So, let us work.
Bring your challenges and problems to your agency and just turn them loose. We love this. It's what we do.
All we ask is that you hear us out. A good agency won't ignore you either. We're not so full of ourselves that we think our ideas are better than yours. Rather, we collect all the ideas we can, create even more, beat them up and poke them full of holes, then make them better. Let us work and then we get to the fun part of advertising and marketing: the pitch. This is the solution to your problem. And if we've done our job right and explained the concept and all our reasoning, you'll be comfortable (and eventually more successful).
Give Them Time to Do Their Thing
Basically, you're going to get a better concept and strategy in a reasonable amount of time as opposed to in a day or two. We've been in this business a long time. Fires happen and, once again, we're happy to help put them out.
But, if you need a cohesive campaign of any length, give the creative department a little time to work on all those great ideas. There's no hard and fast rule to this as in an X-month campaign will take X weeks to develop, but ideally the timeline should be measured in weeks as opposed to days.
We always do our best, but to get the best from your agency, don't expect a couple-hour turnaround. Great ideas take time to refine.
Share Your Budget
Be transparent with your agency. A marketing calendar and un-fudged budget numbers will not only give us the time we need, but allow us to make the most of said dollars. Money is part of media strategy, sure, but it's also part of the creative process. We can't pitch a $20,000 television commercial for a $10,000 budget, for example.
We need to work within our means and that means we need accurate numbers, so please avoid mystery budgets as well. Defined parameters help us create better ideas and strategies.
Now is a great time to think about the next year with your agency. How do you want things to work? We're thinking you want to get the most from your marketing partner and these are a few ways to do that. We look forward to working with you.
About The Author
A journalist by trade, Shane tells stories that connect brands with target audiences and inspire them to act. He's a writer, not a copy machine, and that approach brings exceptional content to every print or digital piece he pens.
Shane taps into his past as a reporter and editor to develop clear messages that resonate in every medium, be it blog or brochure, sponsored content or script.
Daily newspapers developed a habit for idea generation, attention to detail and knack for question-asking. His background as a magazine and web editor keeps client communications grammatically sound and effective.
Shane's word-based deliverables range from long-form features to concise digital copy to persuasive prose. He's been on both sides of the PR pitch and puts some muscle behind ABC's media relations.