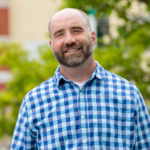 Shane Liebler •
Back in the days of dial-up, we would never have imagined the speeds and resulting visuals we have now. We expect to see a play button on every page and it seems our itchy clicker fingers can't resist pushing the red button.
Video isn't just a part of the internet. Video IS the internet.
In 2015, the most recent data available, video accounted for 70 percent of all online traffic. Cisco forecasts that number will reach 82 percent by 2020.
YouTube, the second largest search engine in the world, reaches more 18- to 34- and 18- to 49-year-olds than any U.S. cable network. And that's just mobile content. It has 1 billion users, representing one-third the entire world's web citizens.
AOL looked at 55,000 consumer interactions on the web defined as "content moments," which included words, images and video. These moments were broken down into categories with the No. 1 reason for content consumption being the stuff that "inspired" with new ideas or information.
Unsurprisingly, video was the preferred format of two of the larger categories: "entertainment" and content intended to "connect" with new knowledge or be a part of a community.

The Eyes Have It
That's because our brains are wired to process visuals at a fantastic rate. Of the five senses, it is arguably the most valuable and one of the strongest.
Our eyes are incredible machines that process video information 60,000 times faster than reading words on a page. Research suggests our brains retain 95 percent of visual content compared to copy.
That's because moving images stimulate emotions, instincts and memory, which essentially make up this thing we call reality. Branded or not, cinema moves us, forces us to react and, according to neuroscience, sticks in our memories.
Basically, it's a marketer's dream. Especially since it is so ingrained in our culture.
People have been going to and enjoying movies on the big screen for a century for the same reason people have been watching online video at an explosive rate.
Why Video Matters
No matter the content, it provides some form of escape or a mental break. It also allows us to experience things we wouldn't encounter first hand in everyday life. Given the popularity of demonstrations and "hacks," it even makes the things we do in everyday life more interesting.
There are 100 billion (with a B) neurons in the human brain all in use, all the time. In addition to basic functions we don't think about like breathing, it also helps us make sense of the world around us.
Our eyes draw in an astonishing amount of information, so naturally they stimulate our minds the most. Way back in the day, it was an instinctual function of protection. Visual awareness allowed humans to hunt and recognize danger.
While we've come a long way since then, those instincts are still there to some degree and video can even tap into those at a theater or even the tiny screen in front of you. Horror movies make us jump, steamy scenes turn us on and comedies make us laugh.
We've come a long way since the early days of the web too. Today, we have options when it comes to choosing content that excites or educates us. More of us are getting that from video.
In fact, the eyes incite so much reaction, we can actually use technology to measure them.
Emotion tracking video analysis helps marketers understand how viewers feel about what they are watching moment by moment. That includes brand recognition and messaging they see on the screen as well.
Content

Video Is King

Words are important too. You wouldn't bother reading this if that wasn't the case. We know images are still important given the popularity of infographics. There's good neuroscientific reason for all that as well.
All media feeds the natural human appetite for storytelling.
Even without video, stories help us not only to escape, but retain information. No matter how they are delivered, narratives hold our attention and act as a key vehicle of communication.
Video and the stories they tell mean the most on the web right now. For millions of years, the movement we see in front of us has helped us reason, function and even be entertained.
Watching video is the most immersive experience we can have outside of doing it ourselves because our brains put us in the environments and situations we see on the screen.
It's also remarkable accessible thanks to its mobile and social media-friendly format, so we can consume these stories anywhere.
What's Next for Digital Video
Accessibility will become even more important to marketers as virtual reality takes off. VR traffic jumped from 4.2 petabytes (4,200 terabytes) to 17.9 PB from 2014 to 2015 alone, according to Cisco. The internet data authority expects use to increase 61-fold by 2020.
So, just like you couldn't imagine the speeds and capabilities the web would bring back in the late 1990s, try to wrap your head around the possibilities that are emerging in the late 2010s.
Will it go the way of 3D TV or become the video format of choice for viewers and marketers?
Guess we'll see.
About The Author
A journalist by trade, Shane tells stories that connect brands with target audiences and inspire them to act. He's a writer, not a copy machine, and that approach brings exceptional content to every print or digital piece he pens.
Shane taps into his past as a reporter and editor to develop clear messages that resonate in every medium, be it blog or brochure, sponsored content or script.
Daily newspapers developed a habit for idea generation, attention to detail and knack for question-asking. His background as a magazine and web editor keeps client communications grammatically sound and effective.
Shane's word-based deliverables range from long-form features to concise digital copy to persuasive prose. He's been on both sides of the PR pitch and puts some muscle behind ABC's media relations.