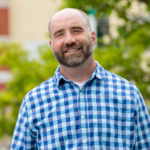 Shane Liebler •
Of course this would happen. We just didn't think it would so quickly.
It seems like only yesterday we were marveling at Google Hangouts (and trying to figure out the best way to use it for business).
But, now it's here. A Google Hangout with no cords attached.
Live video. Anywhere. By anybody. Anytime.
And it's already got quite an audience.
Periscope – The Right Tech at the Right Time
Like all new social media, it started with some tech kids and a dream to change the world and improve communication. Such is the nature of social media: the seemingly incongruous convergence of nerdy tech and pop culture.
Sometimes it bombs and Redditors rip it to pieces. Sometime it catches fire and actually does change the way we do things.
It almost always happens really fast either way and it's never predictable.
In this case, the originator, Meerkat, tanked to a certain degree. But, its competitor Periscope is flourishing.
With a huge lift from a Twitter partnership, Periscope is getting a lot of attention.
So, What's The Deal With Periscope?

What is it? Why do people use it? How will it change the world?
And the marketer's interrogation: What is it? Why do people us it? Where does it fit into my content marketing plan?
There's no solid answers at this early stage, but the platform definitely has potential.
Do We Really Need Another Video App?
My first reactions to Periscope were of the "meh" variety. It only took about five minutes watching a woman in a bathrobe on her couch complaining about, well, everything for me to dismiss the entire platform.
With the visual media vortex of YouTube, Netflix and the cable you pay $150 a month for, "who the heck is going to watch this stuff?" I thought.
Amateur hour. Anywhere. By anybody. All the time.
Periscope's the Amazing Streaming Technology You Never Knew You wanted
And then I started using it.
All the sudden, I could tune into a ballgame with the fans seated out in left field. I could walk the streets of Vienna. I could kibitz with a favorite author over coffee. Cool!
When I made my own inaugural broadcast, I got a taste of what a novel idea Periscope was.
Conversation, the very essence of social media, drives the Periscope experience. You can read the comments and respond immediately. The video adds another dynamic dimension.
Periscope isn't about the watching. It's not a one-way medium. So, in terms of viewing, it's not Netflix, it's not that expensive cable box, it's kind of YouTube-y, but with one key difference: real time. No need to wait for comments. They're right in front of your face.
Snapchat introduced us to near-instant gratification. But, Periscope takes it a step further.
Why Periscope Works
It shares a few things with Snapchat that make it attractive to the masses on a few levels.
1) Urgency. That little slice of life your friend just posted is only there for so long. Hurry! After it's live, it only sticks around 24 hours. This urgency ups the content value.
2) Interaction. You're not just watching, you're reacting and it creates a unique form of personal interaction. It's instant and people, particularly those of the millennial variety, love that kind of thing.
3) Bad video. Meaning anyone can do this, no HD or filters required. You can do this with a bathrobe and good sense of humor and get 100 viewers, easy. Believe it, I've seen it.
So, Periscope indulges pop culture's voyeuristic tendencies in a new way. It gives us another perspective that might not be possible for the viewer otherwise, it allows the audience to interact and the video feed is terrible, but nobody cares.
Another key difference? You can do it as long as you want. Same urgency, same and even more gratifying interaction, same anytime, by anyone, anywhere foundation, but without the time restriction of Vine, Instagram or Snapchat.
And that's what makes it a potentially powerful content tool for brands. It might not change the world, but it's certainly changing the way we can engage an audience.
About The Author
A journalist by trade, Shane tells stories that connect brands with target audiences and inspire them to act. He's a writer, not a copy machine, and that approach brings exceptional content to every print or digital piece he pens.
Shane taps into his past as a reporter and editor to develop clear messages that resonate in every medium, be it blog or brochure, sponsored content or script.
Daily newspapers developed a habit for idea generation, attention to detail and knack for question-asking. His background as a magazine and web editor keeps client communications grammatically sound and effective.
Shane's word-based deliverables range from long-form features to concise digital copy to persuasive prose. He's been on both sides of the PR pitch and puts some muscle behind ABC's media relations.