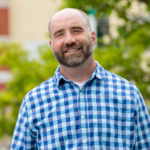 Shane Liebler •
Considering more than a decade has passed since the audio podcast became a widely used medium for talk shows, news and music discovery, it seems like a platform past its prime: the digital equivalent of a cassette tape.
Things move fast in the "Internet of Things" era, where cars have become connected. Mobile devices can deliver video, live and in HD, anywhere you are. So, what's the appeal of archived audio blogs with standard definition sound quality?
As it turns out, podcasts still tell a pretty mean story, which any marketing professional knows is a cornerstone for mass appeal. Just look at the phenomenal success of "This American Life" spinoff "Serial," which has actually inspired the concept of binge-listening.
Niche audiences still soak up the content that caters to very specific interests.
And nothing delivers quite as well and in quite as versatile fashion as a podcast. They're with you everywhere: on a walk, at the gym, in a car, at your desk. You can stream them on apps like Sticher or go old-school and download an entire show. They're still free.
Basically, podcasts are a thing. Again.
Subscriptions on iTunes alone reached a billion last year and listenership has tripled to around 75 million in the past five years, according to one estimate.
That's the kind of media buy with a lot of potential: niche audience exposure at a relatively low cost. Like targeted advertising on freemium music services, the rediscovery of podcasts opens up many opportunities for placement.
On the content marketing side, podcasts give businesses and organizations the opportunity to create original content that will appeal to specific audiences. And unlike the early days all those years ago, you can now produce professional-quality sound with the right equipment. Consider using podcasts to conduct interviews with experts in the field (maybe in your own company), produce how-to's or repurpose blog content via monologue.
It's another content marketing tool to keep in the arsenal that includes social media, video and good, old-fashioned blogging.
About The Author
A journalist by trade, Shane tells stories that connect brands with target audiences and inspire them to act. He's a writer, not a copy machine, and that approach brings exceptional content to every print or digital piece he pens.
Shane taps into his past as a reporter and editor to develop clear messages that resonate in every medium, be it blog or brochure, sponsored content or script.
Daily newspapers developed a habit for idea generation, attention to detail and knack for question-asking. His background as a magazine and web editor keeps client communications grammatically sound and effective.
Shane's word-based deliverables range from long-form features to concise digital copy to persuasive prose. He's been on both sides of the PR pitch and puts some muscle behind ABC's media relations.