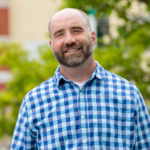 Shane Liebler •
What exactly is account management? It's not as simple as it sounds. There's a lot that goes into good account management and it starts with the fact that it involves more than the account manager.
As a client, you do get a dedicated point of contact – someone with extensive knowledge of your organization, goals and industry. But, you also get an entire team of marketing experts and exceptional creatives.
---
---
Account management should be a comprehensive term, one that says you're not just getting a vendor when you work with an agency. Instead, you're growing your team several-fold – by 14 in ABC's case. They act as an extension, not a replacement.
We act as a partner, not a vendor.
ABC takes a holistic approach to account management. It's not a simple process of client requests followed by a deliverable. There's plenty of letters between points A and B.
That includes research and analytics. The account manager can't kick off the creative process without all the necessary information – the who, what, where, when and why as a minimum. Once they're armed with a solid understanding of the client and objective, it's time to get the creative director and their team involved.
Of course, this isn't a matter of simply handing it off to the copywriters, designers, videographers and web developers. There's a lot of collaboration that happens in between.
This is because of the idea-based marketing philosophy that demands many, many questions be asked.
Just as the account manager acts as the client's go-to, they are also the gatekeeper of these questions and seek all the answers necessary to help creatives along in their journey from problem to solution.
By default, the entire team becomes invested in not only the concept, but the client's needs in any given project. The account manager keeps the client top of mind to guide the creative process and in the meantime draws upon even more interagency expertise to develop a strategy.
These are the tactics that will support the concept and inspire action among the target audiences determined between research, analysis and good, old-fashioned conversation with the client.
Constant communication is at the heart of the entire account management process. This is a collaboration, one that requires regular input relayed from the account manager to the creative team and vice versa. A good account manager can handle a project and get it from point A to point B. A great account manager, an idea-based marketing advocate, gets that job done with all the necessary elbow grease that keeps creative wheels turning beginning to a complex middle to the end.
About The Author
A journalist by trade, Shane tells stories that connect brands with target audiences and inspire them to act. He's a writer, not a copy machine, and that approach brings exceptional content to every print or digital piece he pens.
Shane taps into his past as a reporter and editor to develop clear messages that resonate in every medium, be it blog or brochure, sponsored content or script.
Daily newspapers developed a habit for idea generation, attention to detail and knack for question-asking. His background as a magazine and web editor keeps client communications grammatically sound and effective.
Shane's word-based deliverables range from long-form features to concise digital copy to persuasive prose. He's been on both sides of the PR pitch and puts some muscle behind ABC's media relations.