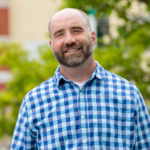 Shane Liebler •
You may be surprised at how often a marketing agency has to crossover to journalism and conduct interviews. Not only do we do it for research when taking on a project, but interviews drive many of our content marketing pieces as well. It's a key component of the art of storytelling.
Our team of brand journalists has to cover a wide variety of topics for many different organizations and industries. Content marketing, this kind of storytelling, requires us to become instant experts and that's when we need to find sources who can help us do that.
---
---
To do this, we follow best practices that we'll call the "rules" of the interview. Certain techniques help us uncover the material necessary to build articles and websites, case studies and white papers, or videos.
These are the rules to keep in mind when conducting an interview with a source who can help capture the content that will ultimately tell the story.
Rule No. 1: Do your research
It's important to know your subject as well as possible prior to your conversation. Do some digging around on their website or just take a glimpse at their LinkedIn profile. This way, you won't get bogged down in background information. In addition, your source will appreciate you've actually taken some time to get to know them in advance.
This research will also drive how you formulate your questions, which should always be done in advance. This ensures you won't forget to get the key information to accomplish your goal.
Rule No. 2: Be specific
Your research and thoughtful line of questioning will give you an understanding of the "sound bites" you're after. Focus on getting what you want with pointed questions. At the same time, though, you must avoid "yes or no" queries as these will get you one-word or flat answers.
Your questioning should guide the source to the response you want. If you want them to mention something specific, be sure your question includes that phrase. This is especially true with video interviews, when you want them to give proper context since the viewer will not know the question you asked.
Rule No. 3: Have a chat
Don't just stick to the script. These pre-drafted questions shouldn't be all you talk about. Relax and have a chat with your source. Your spur-of-the-moment questions may uncover information you hadn't thought of prior to the interview, not to mention it sets a relaxed tone to the conversation. Establishing this kind of comfort level will get you better answers.
Rule No. 4: The most important question
Why is the most powerful question you can ask. It's open-ended and encourages a thoughtful response. In those cases where you end up with a yes or no response, asking why is the perfect follow-up to keep the conversation going. Whenever you need to dig into something a little deeper, why is your ultimate question.
Rule No. 5: Do it live
When it comes to interviewing, avoid email whenever possible. This will get you cold answers the source may simply have had too much time to think about and may suffer from too many edits. The language may seem unnatural, which devalues a piece where you are using direct quotes.
The best interviews are those conversations you have in person, when you can have the friendly chat that encourages a steady stream of consciousness. Remember, you're trying to become an instant expert and absorb as much information as possible. Emails will likely get you very narrow answers and you could be missing out on other important points. Do your homework, draft smart questions, always ask why and don't forget to relax. When you follow these rules of the interview, you'll empower yourself to tell the story.
About The Author
A journalist by trade, Shane tells stories that connect brands with target audiences and inspire them to act. He's a writer, not a copy machine, and that approach brings exceptional content to every print or digital piece he pens.
Shane taps into his past as a reporter and editor to develop clear messages that resonate in every medium, be it blog or brochure, sponsored content or script.
Daily newspapers developed a habit for idea generation, attention to detail and knack for question-asking. His background as a magazine and web editor keeps client communications grammatically sound and effective.
Shane's word-based deliverables range from long-form features to concise digital copy to persuasive prose. He's been on both sides of the PR pitch and puts some muscle behind ABC's media relations.