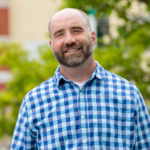 Shane Liebler •
Think about it. Your website may be your largest marketing opportunity. Whether you are B2C or B2B, your website is the place to show off your brand, speak to the right audience, create interest in your products, attract leads and earn more business. That means your website design is vital. That leads to the question you need to ask yourself periodically. Are you ready for a website redesign?
Here are some questions to ask yourself to see if you need a website redesign.
Has It Been Two Years? You're Already Behind!
Has it been a couple years since your lat website redesign? If you answered yes, schedule some time to start planning a redesign … now.
It may seem like yesterday, but too much changes for you to not make website design a high priority. We see changes in business, marketing, technology and user habits happening regularly. You don't want to risk becoming ineffective, unattractive, outdated or irrelevant. If it's been a couple years, chances are yours is one or more of the above.
Mobile Use Continues to Evolve and Grow. Is Your Competition Stealing Your Traffic?
Mobile use is growing. It's that simple. More people are using their mobile devices to view websites. Just look at this fact: as of October 2016, mobile represented 51.3 percent of all Internet use.
Expectations are changing. People expect a simple, intuitive mobile experience. Consider this: People on a mobile device may be more likely to want to see certain parts of your website. The intent of their visit might be completely different than a desktop user. Are they looking for directions? Do they want to see a menu? Do they want to know how to quickly access pricing? Your design is key in serving mobile users.
In fact, many are adopting a mobile-first approach to web design knowing the trend for site use has moved to mobile.
SEO Is Changing. Dated Web Design Can Stifle SEO Results!
If there is one constant in web marketing … people still want their website to be highly visible in search engines. Optimizing for search engine visibility is changing because Google and other search engines are changing. Constantly.
Google has continued making changes to help serve quality results for people's queries. Google wants to send people to quality websites that will serve them information quickly and effectively.
Not only has Google made it clear that mobile is important, they are considering other factors that affect your website's success.
Google has invested in AI with RankBrain. RankBrain is designed to allow Google to better understand the context of user intent and helps match the right websites with that intent. As we move forward, Google will be considering user behavior in the overall equation.
When a person views your page, do they immediately hit the back button? Do they spend a good amount of time on a page? Do they make that next logical click? These signals will help Google determine if your website should be in the top results for a query. Your design is about more than looks: It can help or hurt you in these areas.
Does Your Website Convert? Is Your Site Bleeding Money?
It's nice that people visit your website. Even if people enjoy their user experience, your goals are to create interest and action from the right audience. You want people to convert.
Are people calling? Are they filling out forms and signing up for your email list? Are you getting leads and sales? Or are they abandoning your site before taking action? Website design plays a big part in conversion optimization.
Is Your Site a Chore? Are You Optimized for User Experience?
To a user, it's all about the user. That means user experience should be just as important to you. Design goes beyond look and feel. The design of your website plays a major part in user experience.
Can your site be navigated smoothly and quickly? Are people finding what they need? Do they know how to sign up? Is the buying process easy and intuitive? Do they understand your business from a brief scan of your homepage? These are all questions you should ask to help decide if you need a website redesign.
Is Your Creative Stale? You Could Be Boring Them Away!
Times change. People change. Tastes change. Are your design and creative fresh?
The creative that caught people's attention and created interest last year might not be doing it anymore. Maybe you need to focus more on a different product or highlight a certain benefit in a new and creative way.
Stuck in the Past? Is Your Brand Staying Up to Date?
Your website is where your brand lives online. Does your website exemplify your brand as it is today? When people visit your website, are they seeing the best and most recent version of your company? If someone who is unfamiliar with your organization gets to your website from a search engine, are they seeing your brand in its best light?
A strong website creates trust in a brand. When people see a web design that's professional and up to date, it builds confidence and authority for your brand.
Is Your Website Unsafe? Security Is Vital.
How secure is your website? If you are unsure, you may want to find out as soon as you're done reading this. Don't assume. Being up to date in this area be the difference between peace of mind and total anxiety.
Make sure you're staying up with best practices. Do you have an SSL certificate (https vs. http)?
That's just one quick thing to check.
The SSL certificate is not only more secure, but search engines are starting to consider it when evaluating websites. Not only are you and your users safer, you might get an SEO bump to boot.
Everyone sees the news. Websites that are exploited cause huge headaches for businesses and their customers. That can be a huge ding to your reputation and brand.
It's Gut-Check Time! Do You Need a Website Redesign?
Let's face it. Time flies. Things change quickly. Your website design needs to keep up with the changes.
That doesn't simply mean changing some elements to catch more eyes. Your website design needs to be functional and effective to fulfill its role in marketing.
Website design needs to be intuitive, professional, attractive, user friendly, search friendly, mobile friendly and conversion friendly! If your design isn't helping you in these areas, it may be holding your back or hindering your results.
Ask yourself all the questions above and decide whether it's the time for a website redesign.
About The Author
A journalist by trade, Shane tells stories that connect brands with target audiences and inspire them to act. He's a writer, not a copy machine, and that approach brings exceptional content to every print or digital piece he pens.
Shane taps into his past as a reporter and editor to develop clear messages that resonate in every medium, be it blog or brochure, sponsored content or script.
Daily newspapers developed a habit for idea generation, attention to detail and knack for question-asking. His background as a magazine and web editor keeps client communications grammatically sound and effective.
Shane's word-based deliverables range from long-form features to concise digital copy to persuasive prose. He's been on both sides of the PR pitch and puts some muscle behind ABC's media relations.