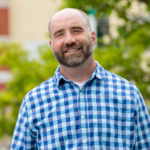 Shane Liebler •
Every once in a while, it's important to step back and evaluate where you're at with content. We all know that the web moves fast. Just as the design of a website has a lifecycle of just a few years, the content of that website is even more time-sensitive.
And it's not just about timeliness. Your website's content needs to reflect your current brand or campaign and keep up with competitors on the SEO front. No matter how well you think you know your website, improvements are always possible.
---
---
There are a few ways we evaluate client websites (and our own) to take a temperature check and inspire ideas for new content. Consider this a checklist of simple steps you can take to keep your website fresh and keep the fresh ideas coming.
Find out what's working (or not)
So, you have certain keywords you want to rank for, but are you actually using them? What do your page titles look like? Does everything have optimized metadata? How about the menu? Does it reflect what visitors are searching for and looking for once they get to your site?
These are a few questions you want to answer as you go through your website page by page. This can be painstaking for larger websites, which may be why you've been putting it off. When was the last time you actually looked at each and every page? You may think you know your site, but over time, stuff gets added in the moment and that content can pile up. Maybe it was a good idea that needs some expansion. Maybe it just clutters the user experience on your site and needs to go.
Analytics can offer some insight too. Where are your users going? How can you make that better? What are they ignoring? Can that be improved or nixed altogether?
Take some serious time to get reacquainted with your own website. Get in all those nooks and crannies and keep a list of what you find or don't find that works towards your end goal be that leads, sales or basic brand awareness.
Fill the gaps
This is where software comes in handy. There are SEO tools out there that conveniently compare your site to competitors and indicate what keywords they're ranking for and where you might snag a share of the audience.
These keyword gaps will often inspire new content that can capitalize on where you may be lacking. List these opportunities for later concept development or start recording new ideas as you go. This might include a new page or blog post that will improve your user experience.
Give it the eye test
You can always do this old-school without the software. Armed with the inventory of everything on your website, it's time to actually visit all your competitors' sites and get to know their content.
What are they presenting on the home page and how are they doing so content-wise? What does their main navigation look like? What are their blog topics (and how can you adapt them)? How well are they using those keywords you're trying to rank for?
This again takes a considerable investment of time, but it's time well spent if you're trying to truly improve your web presence. It takes a lot of reading and watching, which again could ignite some ideas for your own content.
Try to one-up the competition (and win)
At this point, you've probably got a pretty long to-do list thanks to all those great new ideas you have and it's time to get things done. Quite frankly, beating the competition is a fun game when you have all the knowledge and skill to play.
The next time you look at what's working/what's not, do a little SEO analysis and monitor the competition (you should repeat the previous steps regularly), you can determine whether you've improved your status or not. Chances are you have and can only continue to get better. It's just a matter of stepping back and digging deep – not so much into the data as the actual content. Keep it fresh and relevant and good things are bound to happen.
About The Author
A journalist by trade, Shane tells stories that connect brands with target audiences and inspire them to act. He's a writer, not a copy machine, and that approach brings exceptional content to every print or digital piece he pens.
Shane taps into his past as a reporter and editor to develop clear messages that resonate in every medium, be it blog or brochure, sponsored content or script.
Daily newspapers developed a habit for idea generation, attention to detail and knack for question-asking. His background as a magazine and web editor keeps client communications grammatically sound and effective.
Shane's word-based deliverables range from long-form features to concise digital copy to persuasive prose. He's been on both sides of the PR pitch and puts some muscle behind ABC's media relations.