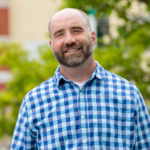 Shane Liebler •
So, you've created some kickass video content and published it on YouTube. In reality, though, you've only done half the job. No matter how well you promote that content, social or even paid media will only get you so far.
The oft-neglected title, description and tags are just as important as the video itself. How? Well, YouTube is the world's second-largest search engine and the keys to SEO on that platform lie in this trinity.
---
---
Proper titles, descriptions and tags can mean long-term success for your content. In the simplest terms, they help viewers find you on this massive search engine rivaled only by Google. You're essentially using metadata to help people find your video just as they would find a page on Google. Let's look at some best practices for discovery …
Find Keywords
Like any good blog post, it all starts with keywords. There are tons of tools out like Google's Keyword Planner and Google Trends to help you pare down these terms. Once you have a handful, the title is the first place to focus. Use your top keyword you'd like to rank for to name it. You also want to signal to viewers exactly what they are about to see, so it should be as descriptive as possible.
However, it's important to note you're working within a very limited space – users will only see about 60 characters of your carefully crafted headline before it gets cut off. So ask yourself if you were searching for that term if the truncated title would entice you.
It's also a good idea to consistently brand your titles with your organization's name.
Write Right
Descriptions are your most powerful weapon when it comes to getting your content delivered in search results. YouTube gives the most weight to the words you use in the box that's often left spare or even bare. Don't waste this opportunity.
Keep those keywords in mind as you form the description. Feel free to fill this up and use as many of those 5,000 characters you're allowed as you can. At least 1,000 is recommended. Short on material? Even a transcript of the video can help – not necessarily something people will read, but YouTube is definitely perusing.
It's also worth noting that you want to frontload the most important information about your video as YouTube tends to cut this off as well. You're confined to just 120 characters – about 40 percent of a tweet – before the dreaded "Show More."
But users will often want "More," and there are a few ways to fill this space, the most important of which is a CTA inviting viewers to subscribe you your channel. You can also include a standard set of links like your website and social handles in each description. Not a keyword thing, obviously, but it certainly doesn't hurt for attracting followers on your other platforms.
Tag It
Tags aren't quite as important as the title and description, but certainly don't hurt. We'll go back to those keywords again – be sure to include them. YouTube uses tags to show viewers related content when they are watching other (possibly more popular) videos, so these can increase your reach.
In addition to those keywords specific to the video, you also want to create a set of standard tags for your channel that can be applied to any video you publish. If anything, this helps your other videos show up as suggested content.
So, for your next production, don't miss out on the infinite value of titles, descriptions and tags. It's all about extending your reach on the world's second-largest search engine and getting your content noticed.
About The Author
A journalist by trade, Shane tells stories that connect brands with target audiences and inspire them to act. He's a writer, not a copy machine, and that approach brings exceptional content to every print or digital piece he pens.
Shane taps into his past as a reporter and editor to develop clear messages that resonate in every medium, be it blog or brochure, sponsored content or script.
Daily newspapers developed a habit for idea generation, attention to detail and knack for question-asking. His background as a magazine and web editor keeps client communications grammatically sound and effective.
Shane's word-based deliverables range from long-form features to concise digital copy to persuasive prose. He's been on both sides of the PR pitch and puts some muscle behind ABC's media relations.