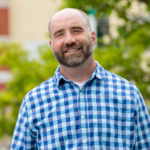 Shane Liebler •
Over these past 20 years as a writing student and professional, I've found no book more essential nor influential than The Elements of Style by William Strunk and E.B. White.
These priceless pro tips make up the perfect formula for modern communication ruled by brevity. Your headlines, subject lines, tweets, posts, web and ad copy can all benefit from the indispensable advice.
It's short. In fact you can read it right now and nobody will even ask for an email to download such an amazing e-book packed with writing's greatest secrets.
The Elements of Style premiered a century ago, but its 18 lessons have so much to teach anyone who uses the English language to write in any medium today.
In tribute to the masters of concision who composed the handbook, I've boiled it down to my three favorite and most effective elements for marketing copy and content development …
Use the active voice
Engage your audience with active verbs. If to be or not to be is the question, then answer that question with an emphatic "not."
Avoid passive "to be" forms like "is" or "was" whenever possible. Good writers challenge themselves to find another way.
"The habitual use of the active voice makes for forcible writing."
One such way to replace passive lingo is to flip the sentence around. Take the sentence you just read, for instance. Flip the sentence around to replace passive lingo. That's better.
As Strunk and White note, it is "frequently convenient and sometimes necessary" to use passive verbs, but I've found that a quick pause and revision often fixes these clunky constructions.
Omit needless words
This is Strunk and White's ultimate lesson: Cut the crap.
"A sentence should contain no unnecessary words, a paragraph no unnecessary sentences, for the same reason that a drawing should have no unnecessary lines and a machine no unnecessary parts."
If you can say it in three words, try doing it with two. That's it.
I see this rule constantly broken in the blogosphere, where authors often puff up their posts with simple (passive) sentences and unnecessary notes – presumably to pump up SEO. There's no need.
And there's no room in this noisy, content-laden world for long-winded essays unless you've got enough substance and engaging (active) language to back it up. I could go on, but I've already used one more paragraph than I'd like to.
Place the emphatic words of a sentence at the end
A hard look can make a sentence much more powerful. See how that statement was better than "To make a sentence much more powerful, it is recommended you take a hard look at it"? A simple rearrangement can change the way you communicate.
The last statement was riddled with rule breaks, if you've been paying attention.
1) The emphasis on powerful, a most excellent adjective, is lost when placed in the clause that opens the sentence.
2) I used passive voice. Blah.
3) As a result, the second sentence has at least seven needless words. Ugh.
"The principle that the proper place for what is to be made most prominent is the end applies equally to the words of a sentence, to the sentences of a paragraph, and to the paragraphs of a composition."
In their incredible grammatical briefing, Strunk and White put the common emphasis on improvement, the very essence of the writing craft.
Take a look at your own words while creating copy or, for practice, go back and revise your existing content. The universal truth is we can all find something worthy of revision and find a way to make it better.
You can start by reading all of The Elements of Style. It's unsurprisingly brief and pretty damn entertaining for a "textbook."
I revisit it often as my own prose can always stand some pruning. Now, excuse me while I take a yet another skim of this post and edit it one. more. time …
About The Author
A journalist by trade, Shane tells stories that connect brands with target audiences and inspire them to act. He's a writer, not a copy machine, and that approach brings exceptional content to every print or digital piece he pens.
Shane taps into his past as a reporter and editor to develop clear messages that resonate in every medium, be it blog or brochure, sponsored content or script.
Daily newspapers developed a habit for idea generation, attention to detail and knack for question-asking. His background as a magazine and web editor keeps client communications grammatically sound and effective.
Shane's word-based deliverables range from long-form features to concise digital copy to persuasive prose. He's been on both sides of the PR pitch and puts some muscle behind ABC's media relations.