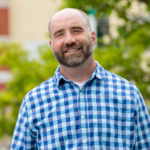 Shane Liebler •
In content marketing, we talk a lot about gaining followers on social media. But, that's really just the half of it. It's just as critical to retain your followers, consistently engaging them to the extent that they convert and ultimately take some sort of action that supports your marketing goals.
---
---
So, once you've got someone's attention, how do you keep it? Spoiler alert: It's not easy, especially in the crowded, noisy space that is social media. But, there are a few things you can do that will give you the best chance to earn those conversions.
Conversion
It's essential you never lose sight of the reaction you're after. Maybe you want people to buy more of your product or maybe you're building support behind your cause. Whatever that end goal is, it should be part of every concept you develop and every asset you create.
Consistency
Consistent messaging and brand voice is the foundation for meaningful engagement in content marketing. All those followers you've accumulated have expectations that you need to fulfill right down to the time of day you post in some cases. Be steady in your content and cadence as well as your interaction. Social media is about being, well, social, so don't underestimate the power of likes, comments and timely responses to DMs.
Content
Ideas, ideas, ideas. They should constantly flow from your social media team. We mentioned audience expectations. You should aim to raise them on a regular basis. Never be content with your content. Continuously creating new ways to tell your story will keep your followers interested in what you have to say.
Reconnection
There is a disclaimer to the last point. If something's worked in the past, don't be afraid to revive it. But, don't just repost old stuff. Take a winning concept and tweak – maybe it's a new design or some other variation of the original intent. When an organic social campaign runs out of assets, don't declare success and just move on. Seems obvious, but it's a common misstep to develop a concept, execute it, measure it and then completely forget about it.
If anything, keep in mind there's plenty of room for old and new in a sound social media strategy. Keep your goals at the top, keep messaging and cadence consistent, keep the new ideas coming, keep a tab on what's working and you're bound to keep followers engaged.
About The Author
A journalist by trade, Shane tells stories that connect brands with target audiences and inspire them to act. He's a writer, not a copy machine, and that approach brings exceptional content to every print or digital piece he pens.
Shane taps into his past as a reporter and editor to develop clear messages that resonate in every medium, be it blog or brochure, sponsored content or script.
Daily newspapers developed a habit for idea generation, attention to detail and knack for question-asking. His background as a magazine and web editor keeps client communications grammatically sound and effective.
Shane's word-based deliverables range from long-form features to concise digital copy to persuasive prose. He's been on both sides of the PR pitch and puts some muscle behind ABC's media relations.