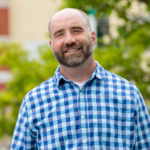 Shane Liebler •
'Tis the season of boogiemen and things that go bump in the night. While those may be figments of imagination, there are many marketing monsters that are very real.
Marketing managers and marketing professionals of all kinds have a lot to think about and sometimes it can seem overwhelming or downright scary. Although we'd like to say there is no reason to be scared, some people should be. While there is a lot of really effective marketing out there, there is a whole lot of marketing that is not effective at all. That said, there are some scary things in marketing that you should be watching out for. So…
Here's a list of 5 serious problems that should frighten marketing managers.
Brand unawareness
Every marketing manager dreams of gigantic brand awareness. They have visions of people talking about their brand and having such strong love for the brand that it becomes a staple of everyday life. On the other hand, a marketing manager's worst nightmare is that after all of their hard work and planning, when a person hears their brand they say, "Who?".
There are plenty of reasons that brand unawareness can happen.
Not really knowing your audience
Not appealing to your audience
Fractured messaging
Lackluster creative
No differentiation
Spreading your budget too thin
Don't let brand unawareness happen to you. Nobody wants you to be losing sleep. Be proactive and really think about your brand, the right target market, points of differentiation, and the best way to communicate that message to your audience.
Not being found
Even if you have amazing creative, strong products and services, awesome messaging and compelling offers, it won't matter if nobody can find you. You don't want to be the best business that nobody can find. That's kind of frightening. Plus, it would just be a shame.
One place companies and organizations are not being found is online. Everyone knows the Internet is part of our lives. Just think of how much people use the Web to find what they want, communicate with others, share information, watch videos, get entertained and make purchases.
The biggest reason for companies not being found online is a lack of commitment and investment in digital marketing and SEO. There's really not an excuse for this. Are you one of the people who think SEO is dead or not really valuable?
Go ask the people with consistent rankings for profitable keywords on the first page of Google, and see if they think if SEO is dead. See if they think there is no value to attracting relevant traffic through search engines.
Digital marketing is a huge opportunity for just about every organization. You should be using SEO, content marketing, video, social media and email in a strategic way to build long-term results.
Your competition being found
If there's one thing that makes not being found even scarier, it's your competition being consistently found. Guess what? That's what is going to happen if you don't develop a quality marketing strategy that includes digital marketing.
Just think about it: Right now there might be someone who could be your customer finding your competition.
You hear that? That's the sound of your competition's cash register ringing. Scary isn't it?
Ineffective website
Know what else is scary? It's 2015, and way too many people have ineffective websites. Your website is the face of your organization online. It's important. There are several ways that websites can be ineffective.
Websites that simply look awful and scare people away.
Websites so fancy and complicated that people have no idea how to use it
The bells and whistles steal the show: all sizzle, no steak.
Websites that look great, but has no solid way to generate leads or customers
Effective website design and development is attractive, professional, intuitive, search engine friendly and valuable to users. You want your website to be one of your strongest marketing assets. You want your website to be an inbound marketing hub.
If you have an ineffective website, you are most likely missing out on a lot of opportunities. If you think creating a quality website is too expensive, just think about all the opportunities you might be missing with an ineffective website.
Being part of the white noise
Halloween vector designed by Freepik
As stated earlier, the Internet is part of daily life. It's here to stay. With everyone being online and everyone trying to get noticed, there is a lot of white noise out there.
Let's face it. There's also a lot of bad content out there. There's a lot of fluff and hype. There are a lot of headlines that grab your attention only to leave you disappointed by the article.
It's scary to think that the content you're creating is blending into the white noise.
There's only so much time, and you are trying to earn the attention of your target audience. And what if you aren't one of the "big boys" in your industry? How do you cut through the white noise and stand out?
Here are some questions to ask yourself:
Is my content valuable?
Does my content help people or provide something of value?
Am I solving problems?
Am I talking to the right audience with the right information?
Does my content try to reach too many people?
Am I combining quality content with SEO and smart digital marketing?
Would I share my content on social media?
To stand out from the white noise, you need to be providing something of value to people who care. You have to serve your audience.
If you take the time to really understand your audience and its concerns, you can become a credible resource they turn to when they have a question.
Do some homework. Think about their lives and what's important to them. Peel back the layers of the onion and you will likely find that you can work smarter instead of harder.
About The Author
A journalist by trade, Shane tells stories that connect brands with target audiences and inspire them to act. He's a writer, not a copy machine, and that approach brings exceptional content to every print or digital piece he pens.
Shane taps into his past as a reporter and editor to develop clear messages that resonate in every medium, be it blog or brochure, sponsored content or script.
Daily newspapers developed a habit for idea generation, attention to detail and knack for question-asking. His background as a magazine and web editor keeps client communications grammatically sound and effective.
Shane's word-based deliverables range from long-form features to concise digital copy to persuasive prose. He's been on both sides of the PR pitch and puts some muscle behind ABC's media relations.