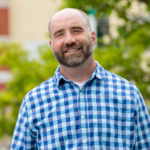 Shane Liebler •
An attractive logo, advertising, print pieces and a website don't make a destination marketing campaign, the businesses do.
We have developed great marketing initiatives for areas that truly rely on partner support. So, it's imperative that we get that partner buy-in and create some enthusiasm among them.
We want the partners to know that we are working for them, pushing people to them and in return, we need their support. Their support includes participating in packages, maybe developing specials, providing content and helping promote the overall campaign itself – maybe even a financial buy-in at some point to back the initiatives.
So how do you get businesses fired up to take part? Communicate. A lot.
1) Letters
Yep. Regular, old mail makes great initial contact. We craft letters that succinctly explain the campaign, why they are involved in it and what they can do to help us. Everyone has a mailing address, so this first attempt to inform will at least land in every necessary box.
2) Email
The next logical step adapts the paper letter with links to the website and email. It's also a good opportunity to include attachments like a logo they can put on their own websites.
3) E-newsletters
The follow up is essential to keeping businesses engaged with the campaign. We've sent out a few newsletter-style updates to Brew Central's 50-plus partners chock full of links to our national ads, press coverage, website data and anything else that sparks support. It's a great opportunity to make requests too: add the logo to your menu or send us your recipes that use your product for us to share on social media.
4) Social media
A wonderful way to engage and gather information, liking all the partner businesses on Facebook and following on Twitter offers another way to stay in front of them. We start conversations as well, posting on walls or retweeting partner content.
5) Workshop
For our CNYFresh initiative, which includes hundreds of farms and businesses across 10 counties, we put together an introductory workshop to explain the campaign face to face and answer questions. Good attendance produces great feedback and ideas.
Content weaves the common thread through this strategy. And design matters when putting together letters and e-communications. We treat the communications as internal advertising, creating visual cues and similar layout to regular consumer e-communications as opposed to a business-to-business publication.
Getting businesses on board, fired up and spreading the word about the initiative is not unlike promoting tourism itself. The more excitement, the more visibility … the more visitors!
About The Author
A journalist by trade, Shane tells stories that connect brands with target audiences and inspire them to act. He's a writer, not a copy machine, and that approach brings exceptional content to every print or digital piece he pens.
Shane taps into his past as a reporter and editor to develop clear messages that resonate in every medium, be it blog or brochure, sponsored content or script.
Daily newspapers developed a habit for idea generation, attention to detail and knack for question-asking. His background as a magazine and web editor keeps client communications grammatically sound and effective.
Shane's word-based deliverables range from long-form features to concise digital copy to persuasive prose. He's been on both sides of the PR pitch and puts some muscle behind ABC's media relations.