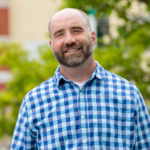 Shane Liebler •
I hate QR codes. They seem to be everywhere, yet no one uses them. They aren't very attractive and people don't use them. They would be great … if people used them.
Not too long ago, marketers were eager to use the technology to send smartphone users to websites and collect the data. No more fumbling around punching a URL into your mobile browser and a ton more possibilities for engagement seemed like a great idea at the time.
It's safe to say at this point that the QR thing never took off, at least here in the States. Yet, there are signs of a renaissance in China that is largely linked to social media. And smartphone usage has certainly reached its tipping point.
The working title of this post was "QR Codes: Are they dead yet?", but then I got to thinking about how the marketing community might save them. We can salvage this well-intentioned, much-maligned phenomenon. Three ideas:
1) Break down the barriers of entry
I've never understood why smartphone operating systems do not have built-in QR readers. Even Apple's awesome iOS 7 update skipped scanning capabilities despite including great features like the built-in flashlight I use all the time and handy shortcuts to regularly used settings.
No one wants to go to the app store and download this stuff and few people even understand what they're looking for. QRs were supposed to save time, right?
2) Offer some real value
Wait. You're saying after I go to the app store and download a random scanner (there are thousands), I point my phone at an ugly square and get to … a website? Ugh.
Give the people what they want: coupons, a rich media experience, a video, anything cool. Don't send them to a landing page – ESPECIALLY if it's not optimized for mobile.
Suggestion: An advertising agency can help craft something worthwhile.
3) Put it in the right place
Unless you want to end up on WTF QR Codes, please do not place those hideous black boxes on buses, billboards or really anything that moves. Put it where smartphones are handy: at the café, during an event or in the restroom, for instance. As long as it's stationary, you're on the right track. Except maybe a mirror. Ever tried to scan a QR on a mirror? Yes, that's actually out there somewhere and I've actually seen it. Don't do that.
If we're going to save this thing – if we even want to – it's going to take some work. It's work that might be worth it as smartphone use grows exponentially and new social networks integrate the technology.
Do you think QRs are worth saving? Leave your thoughts below.
About The Author
A journalist by trade, Shane tells stories that connect brands with target audiences and inspire them to act. He's a writer, not a copy machine, and that approach brings exceptional content to every print or digital piece he pens.
Shane taps into his past as a reporter and editor to develop clear messages that resonate in every medium, be it blog or brochure, sponsored content or script.
Daily newspapers developed a habit for idea generation, attention to detail and knack for question-asking. His background as a magazine and web editor keeps client communications grammatically sound and effective.
Shane's word-based deliverables range from long-form features to concise digital copy to persuasive prose. He's been on both sides of the PR pitch and puts some muscle behind ABC's media relations.