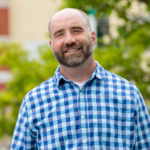 Shane Liebler •
While I firmly believe the death of Facebook is greatly exaggerated, it's impossible to ignore that teens – a key demographic in many a marketing strategy – are heading elsewhere.
I decided to dive right into a few of these services with pretty uncool results (see screenshot). Just as I feared, at age 32, I'm too old to "get it." And that's exactly how the users – hundreds of millions of them – like it.
These incredibly fast-growing social networks are essentially popular because they are more private and well out of the reach of marketers, at least for now.
Teens are defecting from a Facebook laden with ultra-targeted advertising as well as parents, relatives, teachers and many other uncool peeps they'd rather not share selfies with. The previously ad-free Twitter was once popular with young adults, but they too have bumped up native advertising since going public. Instagram appears to be heading down the same path.
Snapchat represents the most buzzed about and perhaps fastest-growing social network, especially among teens.
The draw? Photos are shared very specifically and only available to the viewer for up to 10 seconds. That's right, 10 seconds and then they are gone forever and away from prying eyes.
As with similar conversational services WeChat and WhatsApp, these mobile-exclusive networks more resemble texting than posting for the entire world to see. Uploaded photo and video is shared pretty much privately among people who are most likely actual friends in real life.
This presents an intriguing non-opportunity for marketers, urged by clients to continuously follow the followers and place them where they need to be. If Twitter and Instagram are any indication, these "chat apps" will reveal methods for brands to reach this huge audience with time. Or not.
Unlike places like Pinterest, Vine, et. al., the very essence – the biggest sell – of these chat networks is privacy as opposed to global photo- and thought-sharing that are traditional social foundations. It'll be interesting to see how they evolve and it's our job as marketers to get to know these emerging platforms whether they become a big deal or a bust.
At ABC, we constantly add networks to our list of social media services, adding Instagram, Pinterest and YouTube for one client recently as an example. When dealing with ever-evolving social media, early adoption is key for us as an agency. More importantly, we engage in new platforms as a business and as individuals to stay ahead of the curve. We've got to be ready to judge a medium's relevance to and implementation in any given campaign.
So, which next-big-thing networks you'll be watching in 2014? Let us know in the comments section below!
About The Author
A journalist by trade, Shane tells stories that connect brands with target audiences and inspire them to act. He's a writer, not a copy machine, and that approach brings exceptional content to every print or digital piece he pens.
Shane taps into his past as a reporter and editor to develop clear messages that resonate in every medium, be it blog or brochure, sponsored content or script.
Daily newspapers developed a habit for idea generation, attention to detail and knack for question-asking. His background as a magazine and web editor keeps client communications grammatically sound and effective.
Shane's word-based deliverables range from long-form features to concise digital copy to persuasive prose. He's been on both sides of the PR pitch and puts some muscle behind ABC's media relations.