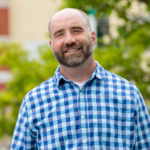 Shane Liebler •
SEO stands for search engine optimization. But, how much do people really know about SEO?
We had to take a step back and ponder that question recently when we put together a video promoting ABC's SEO services.
Non-agency marketing folk might first think of keywords and metadata – the geeky stuff. But, there's a major creative component to SEO often overlooked by the population at large – content development. The content in SEO plays a key role.
That's where you should turn research and ideas into creative assets that ultimately increase reach and influence.
What is the role of content in SEO?
Content in SEO takes on many forms including images, audio, video, infographics, slide shows, and good, old-fashioned writing. These are all major factors in landing a business or organization on the top page of searches.
And content development means way more than having a blog.
It All Starts at Home
Kind of obvious, but the home page and website content is priority No. 1 when it comes to a successful SEO campaign.
Remember all that technical behind-the-scenes stuff? The Web copy has to reinforce that throughout the site.
Stuffing a bunch of keywords posing as a paragraph won't do the job either. Google hates that.
It actually takes some thought and, yes, creativity to craft the right written content for a website.
Along with natural non-obnoxious use of keywords, brands need to reinforce their message and replicate tone on every page.
Show and Tell

So, yes, search engine optimization means more than having a blog, but it's still a key piece.
Think of the blog as the gateway to the rest of your site and ultimately conversion.
Google loves fresh content, so frequently updating a blog lift rankings more than a site with stagnant copy.
The same rules apply here as the main site copy – no keyword stuffing. Instead of focusing on promoting yourself or selling yourself, the primary objective is to provide the reader with quality content. It sounds simple, but provide valuable content. Provide useful information and make your audience happy.

How do search engines recognize quality content?
Well-written, original, shareable copy gets you in the door.
When it comes to shareability, images like infographics and engaging video have dominated the social landscape as of late.
All these creative assets factor into a sound SEO strategy. That's why actual human talent has become such a marketing commodity.
Without solid Web copy and informative content, SEO doesn't stand for anything. You need the tech and creativity.
About The Author
A journalist by trade, Shane tells stories that connect brands with target audiences and inspire them to act. He's a writer, not a copy machine, and that approach brings exceptional content to every print or digital piece he pens.
Shane taps into his past as a reporter and editor to develop clear messages that resonate in every medium, be it blog or brochure, sponsored content or script.
Daily newspapers developed a habit for idea generation, attention to detail and knack for question-asking. His background as a magazine and web editor keeps client communications grammatically sound and effective.
Shane's word-based deliverables range from long-form features to concise digital copy to persuasive prose. He's been on both sides of the PR pitch and puts some muscle behind ABC's media relations.