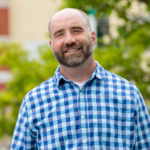 Shane Liebler •
Not getting the email marketing results that you'd like? Maybe that's because you are making a mistake that many overlook with their email marketing. If you are making this mistake, odds are your results could be much better.
Yes, email marketing still works. No, email marketing is not dead.

Before we go any further, let's get something straight. Despite what some may say, email marketing works. You might come across a few articles with sensational headlines saying it's all over for email marketing. Go talk to an organization that has found a formula for email marketing that creates lots of new leads or sales. Ask them what they think.
Are you making a deadly email marketing mistake?
Marketers spend a great deal of time creating websites, building lists, studying demographics, crafting offers and developing calls to action. After all of that effort, they make a simple mistake. In fact, it's something they probably complain about when they read their own email, yet somehow they fail to ask it of their own emails.
Are you ready to ask yourself the question?
It's gut check time. You will have to be honest with yourself. Alright, here goes …
Would you want to read the kinds of emails you're sending to your list if they were in your inbox?
Ask yourself that question. Really think about it. Are the emails you send the kind of thing you want to click on and read?
Now, you may not be a person with the same interests as your email list. You may not be your own target audience, so to speak. That's not the point.
It's about the content of the email. It's about the message. Do your emails have the tone of a person who is sharing something with a friend or colleague? Or do your emails have a feeling of a faceless marketing figure talking at people?
Here are some other questions to ask yourself about your emails:
Is it valuable?
Does it provided some useful information?
Will it help the reader solve a problem?
Does it have a takeaway?
Did you engage them?
Did you make them laugh?
Did you warn them of potential risks?
It's going to sound like a cliché message from a children's movie, but it's an important lesson.
You have to give to receive with email marketing.
Think about any time you signed up for an email list or subscribed to a newsletter of any kind. What were you hoping to get from it?
You were hoping to get something from subscribing.
You wanted the newsletter or subscription to give your information that was helpful or valuable in some way; even if the value was giving you a quick laugh or making you feel like a part of something.
You wanted someone who was part of that community or interest group to help you or provide something useful.
Now think about times when you unsubscribed from an email newsletter or updates. Why did you do it?
They didn't give you what you were hoping for.
The emails may have sounded phony or robotic.
The emails may have smelled of a desperate money grab or terrible sales pitch.
So, it comes back to the very simple question.
Are you sending the kinds of emails to people that you'd want to get?
If the answer is no, don't worry. In fact, you should be relieved. You just identified something to help you improve. Now you can take a fresh look at your emails. You can start to think about ways to engage and provide value to the people you engage.
Oh … if you have to think about it because you aren't really sure, the answer is most likely "No, I'm not engaging my audience as well as I could be." Ideally, you should be pretty sure about the answer to this question.
Although it seems simple, oftentimes the answers people overlook are the simple ones. Consider this a kind of golden rule for email marketing. Make sure you are sending the kinds of emails you'd want to read yourself.
About The Author
A journalist by trade, Shane tells stories that connect brands with target audiences and inspire them to act. He's a writer, not a copy machine, and that approach brings exceptional content to every print or digital piece he pens.
Shane taps into his past as a reporter and editor to develop clear messages that resonate in every medium, be it blog or brochure, sponsored content or script.
Daily newspapers developed a habit for idea generation, attention to detail and knack for question-asking. His background as a magazine and web editor keeps client communications grammatically sound and effective.
Shane's word-based deliverables range from long-form features to concise digital copy to persuasive prose. He's been on both sides of the PR pitch and puts some muscle behind ABC's media relations.