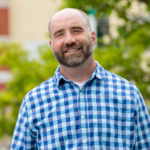 Shane Liebler •
While laughs, tears and clever taglines still rule most advertising, many big brands attempt to connect with consumers with campaigns that go well beyond the product.
You may have noticed more and more cultural messaging intended to inspire action for a greater cause … and to subtly align that message indelibly with a particular brand.
And it's working.
Super Bowl Sunday illustrated this trend, namely in engaging spots by Always, Microsoft and Dove Men+Care.
It's not an entirely new concept. In fact, Ad Age recently recognized the 10-year old Dove "Real Beauty" movement as the best campaign of our early century.
It makes sense that more brands have joined in, and probably to the benefit of both the advertiser and the public. This is advertising on a higher level, one that the 21st century consumer deserves after decades and decades of "traditional" messaging.
Feel-good or tear-jerk, these kinds of campaigns make deeper connections with audiences and make folks feel like they're a part of something bigger.
Not to say there isn't some disingenuous stuff out there. Nationwide's gray connection between safety and (home? auto? life?) insurance was a little foggy, for example. But on the whole, this brand movement toward creating movements is generating some pretty good stuff.
The 55 million-plus who watch the Always "Like a Girl" behind-the-scenes YouTube video illustrate that just looking at numbers. Microsoft's mini-documentaries and Dove's emotion-packed 30-second spot went viral instantly.
The multimedia aspect makes these campaigns creatively exciting for us as well. There are so many ways to execute a unified message like this and such a great payoff for marketers when it works – we're a part of these movements too.
About The Author
A journalist by trade, Shane tells stories that connect brands with target audiences and inspire them to act. He's a writer, not a copy machine, and that approach brings exceptional content to every print or digital piece he pens.
Shane taps into his past as a reporter and editor to develop clear messages that resonate in every medium, be it blog or brochure, sponsored content or script.
Daily newspapers developed a habit for idea generation, attention to detail and knack for question-asking. His background as a magazine and web editor keeps client communications grammatically sound and effective.
Shane's word-based deliverables range from long-form features to concise digital copy to persuasive prose. He's been on both sides of the PR pitch and puts some muscle behind ABC's media relations.