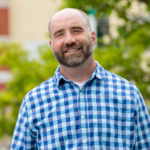 Shane Liebler •
There are a lot of companies out there that do web development. And they'll build you a decent website if you want to go that route. However, to have a truly effective digital presence, you need a team. And a process – one that includes marketing expertise.
A website gives a look and voice to your brand like no other marketing tool can. It's a virtually limitless multimedia environment that can be overwhelming. Consider:
Your website needs content. Where is that going to come from? Before you even consider design, you need to think about who's writing and producing content.
Your website needs data-backed decisions. There's a lot of analytics out there. Interpreting them is essential when planning your site's architecture and content.
Your website needs lead generation. And we're not just talking about email capture. How are you going to convert your visitors into customers?
Your website needs to be technically sound. GDPR, ADA, PWA – What does it all mean?
---
---
Your marketing partner can take a lot of the stress out of these questions thanks to experience and technical know-how that can build what you really need: a website with a purpose. It's a long road from concept development to deliverable, so it helps to find a partner you actually get along with and can trust with all these key considerations.
Content
In addition to the copy that will populate the entire site, you need to give consideration to imagery and where that will come from. Stuffing a site full of stock photography is not a best practice. Think about capturing fresh photography and video that will help your website tell the story and connect customers with your culture and people.
A professional audit can help you determine what stays, what goes and what can be added to or improved. Not a lot of organizations have these capabilities in house. It's a key area where your marketing partner can step in and help.
Analytics
You want to dig into the numbers to find where your visitors are going, what information they're engaging with. Take a look at the most visited pages and the time spent on those. Where is that organic traffic coming from and what search terms are helping you get discovered?
You want to use a variety of data here, including social media statistics. Engagement rates are a great indicator of the type of content that prospects and customers are reacting to. You're going to want to develop more of this content before the new site goes live.
And it's important to expand your data pool outside of your organization. You can look at your industry and competitors with third-party apps like SEMrush and Ghostery.
Lead Generation
We talked about creating a website with a purpose, and lead generation is certainly one of those. Your site needs to be built for conversion and there are a number of ways to do and track this.
Email capture is simply not enough. True lead generation could require a full-on campaign, complete with assets that fall outside the digital realm. A marketing agency can help engineer such a project that could, for example, feature creative three-dimensional mailings in addition to traditional e-communications. A website does little for you without visitors, so you need an agency with the experience to build purposeful pages and drive traffic to them.
The Technical Stuff
Websites need to be compliant on a number of levels. There's a complicated number of legal acronyms that need to be considered when building your site, GDPR, WCAG and ADA among them. Are you building a responsive website that works flawlessly on desktop and mobile devices? What about PWA technology? With an agency, you can rely on technical pros who can get it all done.
About The Author
A journalist by trade, Shane tells stories that connect brands with target audiences and inspire them to act. He's a writer, not a copy machine, and that approach brings exceptional content to every print or digital piece he pens.
Shane taps into his past as a reporter and editor to develop clear messages that resonate in every medium, be it blog or brochure, sponsored content or script.
Daily newspapers developed a habit for idea generation, attention to detail and knack for question-asking. His background as a magazine and web editor keeps client communications grammatically sound and effective.
Shane's word-based deliverables range from long-form features to concise digital copy to persuasive prose. He's been on both sides of the PR pitch and puts some muscle behind ABC's media relations.