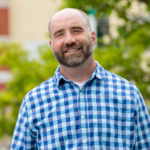 Shane Liebler •
People in the SEO and digital marketing world are talking more and more about the Google mobile search algorithm change coming up Tuesday, April 21. Some are even calling it "Mobilegeddon."
While it will certainly affect some websites negatively, is this algorithm change scary enough to be worthy of a "geddon"? That depends on your website.
How concerned should I be about Google mobile search algorithm change?
Answer these two questions:
Do you like to lose traffic?
Do you like to lose the opportunity to convert website visitors into customers?
This mobile algorithm change is very clear message to everyone who has a website. Google will strongly weigh mobile friendliness in how it ranks your site for mobile search. That said, if your site is not mobile friendly, this is your wake up call.
How do I know if I am mobile friendly?
Being mobile-friendly is going to matter more and more in the days after the Google mobile search algorithm. There are several things you can look at to determine whether or not your website is mobile friendly. For starters, if the last time you redesigned your website was 2005, chances are you need to make your website more mobile friendly. If you haven't done much with your site's design and development in a while, it's probably time for a refresh.
Whatever the case may be, you may want to put your website through Google's mobile friendly test. It's pretty simple and will let you know if Google thinks your site is mobile friendly or not. If it isn't, they offer suggestions to help you fix the issues that are holding you back.
An even better option would be to talk with experts in SEO and web development who really understand the inner workings and the technical aspects of this algorithm change.
Will Google count mobile unfriendliness as strikes against me?
Google has been relatively forthcoming about what kinds of mobile mistakes to be concerned about. Here's a list of some things to consider:
Blocked JavaScript, CSS and image files
Unplayable content
Faulty redirects
Mobile-only 404s
App download interstitials
Irrelevant cross-links
Slow mobile pages
What is the preferred mobile friendly website solution?
That's a good question. While some people have debated this, Google has stated responsive website design as their preferred solution.
I didn't know website design and development mattered to search engine optimization so much, what other factors should I be considering?
There are a whole host of considerations for SEO. Proper website design and development are important. The job of a search engine is to serve up the best results for a given query. They too include sites that are designed and developed to provide quality content and user experience. They don't want to send people to sites that take a long time to load, are difficult to navigate, aren't intuitive, or don't provide real value to users. This is one of the catalysts for the Google mobile search algorithm change.
Again, there is a list of different design and development factors to consider to help improve your website and improve your SEO results. Trying to learn it all can prove daunting. When you weigh time, energy, costs and resources, sometimes the right move for organizations is to focus on what they do best and turn to experts who do this kind of thing every day.
All of this depends on the goals and circumstances of each organization. However, the one thing that can't be ignored is the increasing influence of the Internet in daily life and business. Marketing managers and business owners should be thinking about how to create websites that will be a valuable resource to users and ideal vehicle to attract business online.
About The Author
A journalist by trade, Shane tells stories that connect brands with target audiences and inspire them to act. He's a writer, not a copy machine, and that approach brings exceptional content to every print or digital piece he pens.
Shane taps into his past as a reporter and editor to develop clear messages that resonate in every medium, be it blog or brochure, sponsored content or script.
Daily newspapers developed a habit for idea generation, attention to detail and knack for question-asking. His background as a magazine and web editor keeps client communications grammatically sound and effective.
Shane's word-based deliverables range from long-form features to concise digital copy to persuasive prose. He's been on both sides of the PR pitch and puts some muscle behind ABC's media relations.