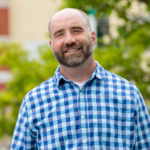 Shane Liebler •
In the digital marketing world, people have various ideas, attitudes and philosophies toward SEO. Here's the one thing they all have in common: Everybody wants their websites to show up on the first page of Google results. There's no denying that real estate is valuable.
Real estate on Google's Search Engine Results Page (SERP) for traditional organic search results is shrinking.
Many professional SEOs and experts in the digital marketing world have been seeing Google experiment with how they display their results. Traditionally, Google and other search engines have provided the familiar list of 10 organic search results listed on a page.
Things are changing.
Now when you type in a search term into Google you may get a variety of results.
Depending on the nature of the search, Google may display results a variety of ways:
Seven organic search results or less
News
Videos
Images
Local listings
Site links
Maps
Reviews
Social media updates (Twitter)
Advertisements
Google says they are doing this based on the nature of the search to offer up a more relevant set of results. The days of 10 organic results for every search are long gone. In fact, it seems Google is using less and less as time goes by. See some examples.
Shrinking Google Real Estate and SEO
How do the changes to organic search results pages affect your website? It means SEO is as critical as ever.
You need to optimize your website and the content in a way that gives your company greater exposure in these Google results pages. This means SEO increasingly encompasses more of a digital and content marketing role.
Having an overall SEO strategy and approach that considers how Google serves results to users is vital in increasing quality traffic to your website.
Search engine friendly design and development
Quality site and page structures
Quality on-page and qualitative analytics (good user behavior signals)
Search engine friendly content and on-page optimization
Quality linking (internal and external)
Local search engine optimization
Social media and online mentions
Creating content in several forms
PR, news and events that will be discovered online
As you can see, there are a lot of factors to consider. This takes a lot of time, energy and resources. Using an effective SEO approach will allow you to manage these factors.
Marketing managers and business owners want to focus on the marketing message and alignment of all these things with the over-arching plan.
Are You Considering All of These SEO and Content Creation Factors?
Are you addressing all of these factors and executing all the marketing tactics necessary to show up more often in Google results?
If not, people who want to know about your products and the problems they solve are finding other businesses like you.
It can be a bit overwhelming. If that's the case, don't freak out.
There are plenty of resources that can help you help you show up more on Google, earn more relevant traffic and attract more leads.
This goes to another touchy point. People often say that SEO services are expensive. However, what is the dollar value loss of all the people typing search terms relating to your products and services and not finding you?
If you haven't thought about how valuable the real estate on Google and other search engines, you really need to start thinking about it hard.
The more you think about it, the more you will want to use SEO to optimize your website, your content and your online assets to appear more in Google results. The more you think about how valuable Google real estate can be to your business, the more you will want to focus more on SEO starting today.
About The Author
A journalist by trade, Shane tells stories that connect brands with target audiences and inspire them to act. He's a writer, not a copy machine, and that approach brings exceptional content to every print or digital piece he pens.
Shane taps into his past as a reporter and editor to develop clear messages that resonate in every medium, be it blog or brochure, sponsored content or script.
Daily newspapers developed a habit for idea generation, attention to detail and knack for question-asking. His background as a magazine and web editor keeps client communications grammatically sound and effective.
Shane's word-based deliverables range from long-form features to concise digital copy to persuasive prose. He's been on both sides of the PR pitch and puts some muscle behind ABC's media relations.