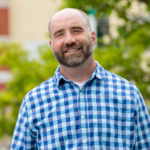 Shane Liebler •
More and more tourism promotion organizations have been adopting accessibility as an attraction for tourism. Such inclusivity makes sense for tourism, an industry that increasingly accommodates niche interests from food to craft beverage to outdoor adventure. The concept of accessible tourism comes with several advantages.
---
---
It Increases Tourism
Tourism promotion agencies exist to assist economic development in their communities and regions, attracting big dollars to local economies. This is one of the areas where accessible tourism makes perfect sense as it opens travel to a whole "new" audience.
It Improves Reputation
Promoting accessible tourism establishes a destination as inclusive and more welcoming. Visit Binghamton's message, for example, is that they "invite everyone to be part of our story." Accessibility promotion displays an improved experience for all, be they people with mobility issues, the elderly or even families with young children.
It Addresses Legal Compliance
Accessible tourism shows how compliant a community is with Americans with Disabilities Act (ADA) regulations. It's a very overt way of showing local businesses and attractions follow the rules.
It Shows Social Responsibility
Accessibility is a social responsibility communities have to make sure everyone is equally represented with dignity. In many places, this inclusive attitude is embedded in the fabric of the community. It's just a matter of bringing it to light and illustrating how it applies to travelers.
It Gives a Competitive Advantage
In this business of destination marketing, we're always "competing" with other options travelers have to go and explore. Accessible tourism is one way to carve out another unique draw to an increasingly important audience.
About The Author
A journalist by trade, Shane tells stories that connect brands with target audiences and inspire them to act. He's a writer, not a copy machine, and that approach brings exceptional content to every print or digital piece he pens.
Shane taps into his past as a reporter and editor to develop clear messages that resonate in every medium, be it blog or brochure, sponsored content or script.
Daily newspapers developed a habit for idea generation, attention to detail and knack for question-asking. His background as a magazine and web editor keeps client communications grammatically sound and effective.
Shane's word-based deliverables range from long-form features to concise digital copy to persuasive prose. He's been on both sides of the PR pitch and puts some muscle behind ABC's media relations.