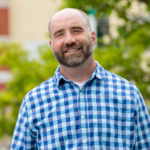 Shane Liebler •
In an industry this fluid with new trends and ideas, it can seem impossible to imagine what the next year will look like, let alone plan for it. While it's difficult to make predictions, you can count on the old cliché that the only constant is change.
Moving forward with whatever you did last year might be fine. But, who knows the potential growth you're missing out on? Much like the future, it's impossible to tell.
You can do one simple thing to make sure you maximize your marketing dollars next year. You can start building your marketing plan right now.
Start from Scratch
Give your marketing plan some new life. Literally.
How long have you been using the same tactics to get your message out there? Have you been using the same creative?
If it's been years or even months with declining results, it's time for a revamp or even a rebrand.
You've now got the time to revisit your goals and add or subtract based on past results.
Be Creative
Even if you've had modest returns, you can always do better. It's one of marketing's greatest truths as there is no (or very few other) industries as driven by creativity.
By planning now, you give yourself the space and opportunity to be creative. Are you taking advantage of all the media? Are you putting your money in the right place?
Now's the time to explore new tactics and create a winning strategy. Don't just tweak the media mix, give it a fresh look and you'll undoubtedly open up some new possibilities.
Establish Your Budget
We not only plan to increase success, we plan to make things realistic and affordable. With new ideas and creative in place, you have the wiggle room to shape your budget to those instead of the other way around by planning early.
And this doesn't mean your budget has to grow. A new plan for social media or search engine marketing might actually save you some money, for example.
Whatever your plans are for next year, you won't want to be just coming to the table when the calendar turns. Banish your fears of a mediocre marketing year and build confidence by starting fresh, allowing creative leeway and determining the budget now.
About The Author
A journalist by trade, Shane tells stories that connect brands with target audiences and inspire them to act. He's a writer, not a copy machine, and that approach brings exceptional content to every print or digital piece he pens.
Shane taps into his past as a reporter and editor to develop clear messages that resonate in every medium, be it blog or brochure, sponsored content or script.
Daily newspapers developed a habit for idea generation, attention to detail and knack for question-asking. His background as a magazine and web editor keeps client communications grammatically sound and effective.
Shane's word-based deliverables range from long-form features to concise digital copy to persuasive prose. He's been on both sides of the PR pitch and puts some muscle behind ABC's media relations.