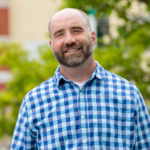 Shane Liebler •
Need a content marketing makeover? Maybe you've never had an official content strategy. Maybe you started content strategy, but stalled (we've got you covered with our white paper here). Maybe you just don't like what you're doing. That happens too.
---
---
Whatever your situation, it's never a bad idea to throw up the time-out gesture and take a closer look at what your current content looks like. Think of it as a rebrand. In fact, we're going to walk you through that very process as it pertains to content specifically.
What's working/what's not
This can be a tough one. When was the last time you stepped back and took an honest look at your content: the blog, the video, the social, everything, and asked yourself "how am I doing"? It can be hard to admit when something's not working, but, hey, the rebranding process can be brutal. On the flip side, maybe you've had some great successes. When was the last time you created that content? Maybe you did a run and the planning for future assets fell by the wayside. This happens too.
The point of this phase is to do a comprehensive audit of the entire body of work. Sometimes that means admitting we were wrong. Or taking those mistakes and crafting a new angle for them to make them engaging. Tally up the good and the bad, determine what you like and don't like, then move on to step two.
Look at the competition
And not just your competitors, but trends in your industry. Be broad in your research, as you're simply looking for inspiration. What are other organizations doing that you're not? Let's find a way to mimic that content. What are you doing better? Let's figure out how to create more.
A few ways to do this … use keywords to find content on Google and YouTube. Follow certain hashtags on Instagram and LinkedIn to see what's out there. Take a look internally at what customers respond to. If service is a strong point, craft more content about that. Have an outstanding product? Find clever ways to communicate the benefits. Remember, in this phase, we're simply looking for inspiration; jumping-off points for original ideas. Take an inventory of these as you did with your current content and head into step three.
Formulate a strategy
Now that you've looked at current content and determined some stuff you'd like to do, it's time to put things down on paper and create a roadmap.
Sources
What assets are you going to use and, just as importantly, where are they going to come from? You need to determine what you're posting and even when. Using software to create an editorial calendar and obtain analytics indicating the best days/times to post on social, for example, is recommended.
Language
Messaging is essential in any branding effort and this is your content rebrand. Maintaining a brand voice is essential to creating consistency across all your platforms. Are you technical, conversational, playful? This all needs to be established before you go publishing a blog, producing a video or posting to social media.
Look
Like your brand voice, the design of your visual assets should be consistent. Are you drawing appropriately from your color palette for example? Will you be fluent in icons? Perhaps stock photos and text is your style. This should be determined and captured in your strategy document.
Implementation
This is a fancy way of saying you need to stay on top of your stuff. Use analytics to monitor what's working and what's not. Make more of what resonates, cancel or reinvent concepts that fall flat.
All this is to say that creativity is an essential piece of all marketing, but especially content marketing. Constantly revisit your content, take stock, form a plan and consistently infuse new ideas to ensure you're engaging your audience(s). Content marketing is fluid and needs regular maintenance to be effective.
About The Author
A journalist by trade, Shane tells stories that connect brands with target audiences and inspire them to act. He's a writer, not a copy machine, and that approach brings exceptional content to every print or digital piece he pens.
Shane taps into his past as a reporter and editor to develop clear messages that resonate in every medium, be it blog or brochure, sponsored content or script.
Daily newspapers developed a habit for idea generation, attention to detail and knack for question-asking. His background as a magazine and web editor keeps client communications grammatically sound and effective.
Shane's word-based deliverables range from long-form features to concise digital copy to persuasive prose. He's been on both sides of the PR pitch and puts some muscle behind ABC's media relations.