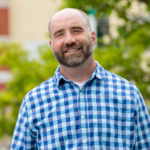 Shane Liebler •
Back in the day … like four or five years ago … mobile websites were more or less an afterthought. Essentially, Web developers were taking the desktop site and modifying it for mobile so it looked nice. Like technology itself, things change quickly.
Mobile Internet Usage on the Move
Just last year, mobile took over. There are now more global users accessing the Internet via smartphone than PCs.
Today, about two-thirds of American adults own a smartphone, 35 percent more than owned a smart mobile device in 2011. Nearly 20 percent depend on smartphones as a means to access the Internet to some degree. And about 10 percent use phones as primary access to the Web, according to the Pew Research Center.
It's kind of a big deal.
Earlier this year, Google announced that mobile-friendy sites are going to get a little more love in its search rankings.
That's kind of a really big deal.
The "mobile first" concept of Web development has never been more relevant.
Digital architects strip the sitemap down to the bare essentials. When someone punches in the URL – or more likely finds it via search engine – what do they expect to see?
The design begins with these essential elements and essentially revolves around functionality. The PC presentation remains important and packs even more possibilities. That's not to say the mobile appearance has to be boring.
So, what goes into a great mobile site?
There are a few things we look for during mobile website concept and development:
1) Simplicity – Good mobile sites collect the most relevant information and present it in an easy-to-access fashion. There should be a whole lot of drilling down to get what you need. A good mobile site on a desktop won't look bad and still offer all the information the full website does. A desktop site on a phone is about as user unfriendly as you can get.
2) Beauty – Just because you're keeping it simple, doesn't mean a site has to be basic. Images – and even video – drive the sites in either the mobile or PC space. Even with the user looking at about 20 percent of the screensize a desktop site can accommodate, images can still drive the space.
3) Technology – The best sites own the mobile space. They make it feel natural to be viewing it on the phone. Touch events, geolocation and unique interactions like utilizing the phone's camera for uploading photos create an experience you simply can't duplicate on a desktop.
ABC has been developing and excelling at mobile website development for years and we've got some pretty good ideas for making them shine. Drop us a line to see what we can do to help your business or organization maintain a high profile on the Web.
About The Author
A journalist by trade, Shane tells stories that connect brands with target audiences and inspire them to act. He's a writer, not a copy machine, and that approach brings exceptional content to every print or digital piece he pens.
Shane taps into his past as a reporter and editor to develop clear messages that resonate in every medium, be it blog or brochure, sponsored content or script.
Daily newspapers developed a habit for idea generation, attention to detail and knack for question-asking. His background as a magazine and web editor keeps client communications grammatically sound and effective.
Shane's word-based deliverables range from long-form features to concise digital copy to persuasive prose. He's been on both sides of the PR pitch and puts some muscle behind ABC's media relations.