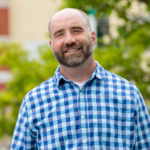 Shane Liebler •
Just because a company is not-for-profit doesn't mean they aren't in the marketing business as well.
Marketing is an essential function of any organization, whether they're for-profit or not. But in an industry that relies heavily on striking an emotional cord in the masses, it's even more important for nonprofits to develop a "business model."
Cause-related marketing is a niche that can be tricky to navigate because the product is often intangible. It's also often invaluable, something that needs to be communicated strongly to inspire movement.
So, you've got a cause, but you're not sure how to get the ball rolling on your campaign. Here are a few tips to add to your marketing toolkit.
Tell Your Stories
You can start with why your organization was founded. Obviously, it was compelling enough to inspire action and draw people dedicated to the cause. Finding out how to communicate that same message will be the foundation of your cause-related campaign.
If one thing is true in marketing, it's that people love a good story. Get it down on paper (or screen), put it on the website and integrate the message into your materials. Your story is arguably your No. 1 "selling point."
Tell the world about your organization's founder, history (even if it's only recent) and principles. If you're struggling, sit down with the mission statement in front of you and use it as a jumping off point.
Avoid Gray Areas
Be as precise as possible about what exactly you do. Avoid saying you offer "programs," "services" and especially the meaningless "and more." What programs? What services? And, most importantly, why you offer them.
Offer results. Don't be afraid to brag about success. People, donors in particular, want to know what their time and money is going to.
This is an opportunity to tell more stories. Look to people who have benefited from your services and take a look at your own people – why they got involved with the cause may be another avenue to engage others.
Just Ask
On the fundraising side, just ask. Tell the stories, be explicit about what you do, then come right out and ask for the support.
Whether you're recruiting volunteers or raising money, a polite "please" and honest "help" will draw a response more often than not.
Create a Culture
Now that you've got some assets and a call to action, it's time to spread the word.
If you truly take the initiative developing the stories, you can stuff your website with them and use social media to amplify them and build a community.
We don't all have an ALS Ice Bucket Challenge, but going viral should not be the goal. Remember, marketing is about creating movement.
The web and social media is your place to engage and inspire action. Establish a solid core with your content and culture.
About The Author
A journalist by trade, Shane tells stories that connect brands with target audiences and inspire them to act. He's a writer, not a copy machine, and that approach brings exceptional content to every print or digital piece he pens.
Shane taps into his past as a reporter and editor to develop clear messages that resonate in every medium, be it blog or brochure, sponsored content or script.
Daily newspapers developed a habit for idea generation, attention to detail and knack for question-asking. His background as a magazine and web editor keeps client communications grammatically sound and effective.
Shane's word-based deliverables range from long-form features to concise digital copy to persuasive prose. He's been on both sides of the PR pitch and puts some muscle behind ABC's media relations.