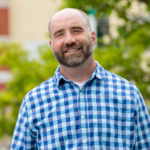 Shane Liebler •
Social media moves fast and marketers must constantly adapt. But, no matter how quickly or how much social media morphs, there are a few things that never change.
No matter how many characters Twitter adds or whether Facebook Instant Articles ever pan out, social media success comes down to what you share, when you share it and how you engage your audience.
Share Helpful Content
Just like traditional marketing, your followers forever want to know "what's in it for me?". So, what are you giving your customers and prospects?
Content must always offer some kind of value. Hack, how-to and feature articles strengthen audience relationships even when they don't mention a product or service at all.
People demand value and search engines crave quality.
Tap into your own expertise by exploring frequently asked questions that folks approach you with as a start. Try to answer the ultimate FAQ – what's in it for me?
See the Value of Visuals
You must expand past editorial to create and execute a content marketing plan.
Statistics show images and video get more looks and shares than any other media. Pretty much every social network supports visual assets, so the extra time and talent tends to be worthwhile.
Visual content is no longer a novelty. It's a standard.
Try translating content to different media. Could your listicle become an infographic? Maybe that editorial feature could be repackaged as a video.
Curate Your Contemporaries
Use original content to build authority and share the work of others to up authenticity.
If something relevant to your industry or audience resonates with you, chances are your followers will appreciate it too. Curating content via your social accounts builds your rep as a resource.
Remember, your followers want to know what's in it for them. Answer the question by not only producing quality content, but becoming a resource for things they didn't even know they were missing.
Use a bookmark app like Pocket or Readability to build an archive of interesting posts that you can add to the social media mix.
Engage Your Audience
If you're doing it right, your social media posts are going to inspire conversation. Get involved to let people know you're listening.
This is especially true in the case of negative commentary. Don't risk losing a customer or prospect by keeping quiet.
Social media is one of your most valuable customer service platforms. Promptly respond to praise and criticism alike.
Keep all your social media apps on your mobile device with notifications on so you're alerted to messages and mentions.
Don't Be (or Look) Stupid
The media loves to pick on social gaffes. Plenty of brands have suffered through embarrassing publicity, a good amount of which comes with the best intentions.
Nobody wants to issue a press release apologizing or announcing the termination of a social media manager, so just be alert.
Treat solemn holidays and sensitive current events like politics and religion. Even if you have something nice to say, it's usually best to not say anything at all.
Take a look at these cringeworthy instances if you're on the fence about a post.
Post Early and Often
No matter the platform or algorithm used to evaluate your post, regular sharing is essential.
There's no secret formula for frequency, but content is and always has been the essence of social media.
Your followers have opted in and they have some level of interest in your content. Give them as much as you can, but always be conscious of quality.
There are plenty more principles to consider, but these are a few of the time-tested pillars to keep in mind. Social media moves fast, but it's important to slow down and remember the basics.
About The Author
A journalist by trade, Shane tells stories that connect brands with target audiences and inspire them to act. He's a writer, not a copy machine, and that approach brings exceptional content to every print or digital piece he pens.
Shane taps into his past as a reporter and editor to develop clear messages that resonate in every medium, be it blog or brochure, sponsored content or script.
Daily newspapers developed a habit for idea generation, attention to detail and knack for question-asking. His background as a magazine and web editor keeps client communications grammatically sound and effective.
Shane's word-based deliverables range from long-form features to concise digital copy to persuasive prose. He's been on both sides of the PR pitch and puts some muscle behind ABC's media relations.