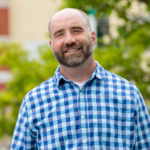 Shane Liebler •
Breaking down strengths, weaknesses, opportunities and threats is an essential exercise in brand development and that second letter in SWOT may be the most important.
Identifying strengths is affirming, discovering opportunities is exciting and evaluating threats builds confidence. But, you can't forget about that W.
SWOT should be taken a step further with the focus turned to marketing specifically, especially when "marketing" itself falls under the W category. Here are some common flaws we've seen over the decades that you can fix with a little creativity.
Mistaking Necessity for Marketing
Companies tend to churn out some pretty dry collateral out of obligation: the standard sell sheet, the sleepy brochure, the common rack card. Don't let these necessities drive your marketing, unless you're willing to step up your game. That could be a clever design or three-dimensional piece that actually captures attention.
Outdated Content
Another common W is the website. We know from experience prospects tend to head right to the news or blog section when they visit your site. If all they find is stale content that hasn't been updated in months or even years, you haven't made the best impression. Content is king and keeping a regular cadence is key.
Untapped Analytics
Web, email, even social analytics: You may be sitting on a virtual goldmine of untapped data that can tell you where, when, who and how to engage your audience. How are users behaving? What content are they interacting with? Are you looking at everything? In addition to old standbys like Google Analytics, there are tons of apps like Google Trends, SEMrush and Ghostery that can provide some insight.
Ignoring Competitors
This may seem obvious, but we also see organizations skip the competitive analysis that is so important to strategy. Look at the competition's web, social media and advertising. There are plenty of apps including those mentioned above to help you take a peek at what competitors are doing and where they are beating you so you can form a solid strategy to put you ahead.
We've heard and seen a lot of W's in our time. These are just a few pitfalls we've encountered over the decades. Those failures can be tough to face, but it's also a pivotal point in the research process. Taking a good, hard and, above all, honest look at what you've done can actually point you in some positive directions.
About The Author
A journalist by trade, Shane tells stories that connect brands with target audiences and inspire them to act. He's a writer, not a copy machine, and that approach brings exceptional content to every print or digital piece he pens.
Shane taps into his past as a reporter and editor to develop clear messages that resonate in every medium, be it blog or brochure, sponsored content or script.
Daily newspapers developed a habit for idea generation, attention to detail and knack for question-asking. His background as a magazine and web editor keeps client communications grammatically sound and effective.
Shane's word-based deliverables range from long-form features to concise digital copy to persuasive prose. He's been on both sides of the PR pitch and puts some muscle behind ABC's media relations.