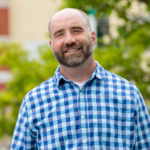 Shane Liebler •
Before you start reading this, please give a brief overview and history of your company and bios of every single person in it, describe your "approach," provide three references I'll never check and fill out this matrix. Now, what did I learn? Not much.
You know how these proposals go … you get book's worth of copy and images from some agency. It's a bunch of blah, blah, blah – especially when you're perusing the umpteenth response of the day.
---
---
This is all to say what we all know deep down in our souls: most RFPs can feel like a waste of time. You don't really learn anything from them.
A lot of this is due to the fact that 90-odd percent of RFPs are bad, especially the ones that are attempted modifications of what a Purchasing Department would use to get some piece of equipment. You simply can't do that and ask those kinds of questions of an agency. This is different.
Once you pull the trigger on that project, you're stuck with us for a while. Any agency is going to collaborate and work very closely with you. So, your true due diligence is actually getting to know what your agency is all about. If we're being honest, the proposals we as an agency have done hundreds, if not thousands, of times aren't going to help you.
There's a better way to get acquainted with your next agency, one that doesn't involve you using endless resources to put together an RFP that will get you answers to dumb questions that don't really help you choose a marketing partner.
Ask Questions That Matter
Does the college an account manager went to really matter? Does a task rate give you insight into the creative process? Does when the agency was founded really prove they have the right experience for your project? Not really.
Instead of asking for bios on the entire team, make an inquiry about the company's culture: What they believe and how they function. Ask how they would handle a specific situation, perhaps one that you've run into before with another agency. Ask questions that force us to demonstrate our expertise.
Spend Some Quality Time
Check out an an agency's website and/or social media. Get a feel for their culture, their people, their vibe. Come hang out.
Wouldn't it be nice to put that RFP aside and ask some questions that will spur productive conversation? I'll bet none of them will look like the ones you copy and pasted into that RFP from Purchasing. RFPs are all well and good for fact-finding. But, if you want to know if an agency is the right fit, you simply have to meet, preferably outside of the boardroom or a formal presentation.
Look at the Work
If you want to know an agency's true potential, just look at the work. This is where you actually get a sense of creative capability and the approach the agency attempted to capture in words, which don't do it justice. This is the fun part for both of us. There's nothing an agency team loves more than showing off their work. It is, after all, what we do full-time.
If the agency's worth a damn, it's what we're passionate about – the work, the results, all that good stuff summed up in exciting imagery and insightful text. Even the way we present the work is creative, so you get a true taste of what you're in for. Once you've reviewed this spectacular demonstration of creativity, it's time to confirm this agency is a good fit.
Actually Check the References
Word-of-mouth is a tried-and-true marketing device and it works for selecting your marketing agency as well. We always urge our clients to collect testimonials as a powerful lead generator. We take a page from this idea ourselves, setting you up with actual clients who genuinely dig our work. References are an effective way for getting a feel of what working with us would be like. Everyone asks for them in RFPs, but few use them. Don't ignore happy clients. They know what they're talking about and know us well.
Take an even deeper dive and talk to some of the agency's vendors. How they treat their vendors says a lot about them as a company.
But, If You Insist …
If you must put out an RFP, make the experience count. Look, everyone is trying to impress you and all those spiral-bound volumes can get tiring after a while. Who said what and who does what can get a little cloudy.
Typically, you'll select a handful of applicants to pitch what they'll all present as elite services. That's fine, but do us a favor: Invite us in for a second interview. Ask quality questions that will actually get us acquainted. It's also a great opportunity to ask questions that grow from your conversations with other agencies. If they got the chance to go into depth on something we didn't touch on, give us a fair shake.
In this business, connections are key. It's what we do with target audiences and it's something we need to determine if you're a good fit for us. So, make that meaningful connection and build a relationship any way you can.
You'll likely discover what deep down we've known all along: RFPs suck. Actually learn a little something (and a lot more) about your potential marketing partners with these tactics instead.
About The Author
A journalist by trade, Shane tells stories that connect brands with target audiences and inspire them to act. He's a writer, not a copy machine, and that approach brings exceptional content to every print or digital piece he pens.
Shane taps into his past as a reporter and editor to develop clear messages that resonate in every medium, be it blog or brochure, sponsored content or script.
Daily newspapers developed a habit for idea generation, attention to detail and knack for question-asking. His background as a magazine and web editor keeps client communications grammatically sound and effective.
Shane's word-based deliverables range from long-form features to concise digital copy to persuasive prose. He's been on both sides of the PR pitch and puts some muscle behind ABC's media relations.