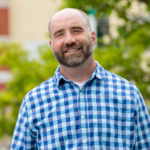 Shane Liebler •
There's a reason we blog so much about social media. It's a key driver if not the driver of content marketing.
Content has graduated from buzzword to basic form of marketing.
And just what is content marketing? It's becoming a resource for your customers. It's about connecting with clients on a deeper level.
To grow what marketers call the "long tail," you need to give valuable information away. You may need to reveal a few trade secrets. You need to be patient.
Statistics show companies are investing more and more in content marketing and seeing results as well.
How do you make that happen for your brand? We're going to tell you. For free.
We are content marketing here after all!
1) Generate Content
Content marketing does not start without, well, content. You have to tap into your expertise and understand your customer base to deliver something of value to them.
Remember, you're not selling anything here, but rather building up an affinity and eventual loyalty to your brand and product.
You do that with words, visuals and maybe audio/video. You need ideas, talent and skill to generate content.
The more you put out there and the more avenues you use, the larger your influence and reputation in your industry grows. And the better resource you become to your customers.
No one knows your business or your ideal customer better than you. Bring the two together via blogs, webinars, presentations, e-books, e-blasts, whatever fits your audience best.
Create a resource center on your website and stuff it full of useful information current and potential customers might use. Share that information through your social channels like Facebook and Twitter.
Share it again on Facebook and Twitter. Share it again on any platform, really.
Your content should be more or less timeless and your efficiently invested time should elevate your ROI.
Check out some ideas we've kicked around before. In general, it should all focus on your expertise, the talents of your people and what your audience needs: how-tos, white papers, sharing of or commentary on third-party content.
2) Strategize
There are dozens, maybe hundreds of ways to get your content out there. It may start with a blog and then trickle into social channels for distribution, maybe those entries become an ebook someday or inspire a related video or podcast.
Think about these kinds of avenues when you generate ideas. A how-to of some kind might transfer well to multiple platforms.
Those ideas – and the means to communicate them – belong on a content calendar. Make it as simple or specific as you want, but plan out your marketing year by identifying dates that are important to your industry, topics that are important to your business and even holidays relevant to your product.
For example, an agency that wants to advertise its content generation capabilities might want to publish a blog post about becoming a resource for your customers. It's probably a really good read, too.
Taking a guess here, but that agency probably has that slotted in on its content calendar to publish today.
Another total shot in the dark: You're reading it right now.
3) Hire an Agency
Alright, so we're kind of breaking our own rule here, but a marketing agency can really help you become a resource and deliver value to your customers.
Bringing in a marketing partner means you're essentially hiring a staff of copywriters, designers, video producers and strategists to help you map out the details.
You're also buying their ideas.
At ABC, we help develop topics and decide on delivery methods for all your content. Most importantly, we make it happen and help you measure the results as well.
A good content strategy needs to be as detailed as possible: topics, delivery, quantity and quality. It all factors in.
So, let us help you right now. What content marketing challenges do you face? Tell us in the comments below. We'll be happy to share some ideas.
About The Author
A journalist by trade, Shane tells stories that connect brands with target audiences and inspire them to act. He's a writer, not a copy machine, and that approach brings exceptional content to every print or digital piece he pens.
Shane taps into his past as a reporter and editor to develop clear messages that resonate in every medium, be it blog or brochure, sponsored content or script.
Daily newspapers developed a habit for idea generation, attention to detail and knack for question-asking. His background as a magazine and web editor keeps client communications grammatically sound and effective.
Shane's word-based deliverables range from long-form features to concise digital copy to persuasive prose. He's been on both sides of the PR pitch and puts some muscle behind ABC's media relations.