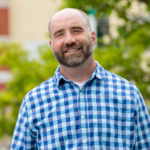 Shane Liebler •
Content Marketing World 2016 was packed with amazing insights from all kinds of experts and brilliant marketers. Between the workshops, breakout sessions, keynotes, and lunch & learns, you get an entire day of valuable knowledge to take with you, your organization and your clients.
It's nearly impossible to share every valuable nugget from Content Marketing World without writing a small book. So, here's some of the takeaways from Content Marketing World 2016 that you should really think about …
Quality Trumps Quantity
Generally speaking, people think more is better. What's more, people think more should be done faster and faster. Throughout Content Marketing World, a common theme was that quality beats quantity. People like Andy Crestodina, Ann Handley and tons of others focused on the importance of quality to the success of content marketing. Plus, many, including Handley, stressed the need to slow down and be more thoughtful, researched and deliberate to provide unique value to audiences and reap more meaningful business benefits.
Research Is a Key Part of Content Marketing

If there is one theme that was almost universal at Content Marketing World, it is that marketing whims should die. The role of research in content marketing is vital. In fact, it's essential. Research helps provide the who, what, when, where and why of your content marketing. It helps with topics, platforms, distribution methods, timing and so much more.
Take Margaret Magnarelli (@mmagnarelli), Managing Editor at Monster. She emphasized research and information gathering for optimizing effectiveness when implementing brand journalism for your organization. Without research, you are limiting your marketing decisions in a big way. This leads to the next takeaway.
Data-Driven Decisions
The data you get from various sources is incredibly valuable to your content marketing. With data, you can make smarter marketing decisions in so many areas. For instance, Igor Bielobradeck (@b2bmarketing_pl), head of digital marketing for Deloitte in Poland, pointed out how data and research improves creating editorial calendars and managing content, especially in complex organizations.
Andrew Davis, CEO of Monumental Shift and author at Brandscaping, explained how the continuous data you receive can be used to better report content marketing ROI in a simple way. This in turn helps you understand how to change to improve ROI over time. Data can help drive decisions, even those that affect creativity.
Intentional Creativity

Creative genius is reserved for those special gifted few, right? Not so fast. Allen Gannet (@Allen), CEO of Track Maven, has discovered otherwise. He shared this insight: "The things we perceive as creative brilliance are often the product of a system." He calls it intentional creativity.
When you really look into it, your research, data, systems and formulas are used to improve creativity and content.
The winning recipe is data + people = success.
Machine Learning Is Upon Us and Ready to Take Off
When you talk about machine learning and artificial intelligence (AI), you often hear references to Skynet ("Terminator" movies) or some other science fiction. Some are a little scared of it. The fact is that machine learning is here to stay and it really isn't scary. Google uses it to help serve search results with RankBrain. In fact, while it was once used only on new search queries, it's now being used for all queries and has become an important factor in ranking.
Paul Roetzer (@PaulRoetzer) talked about content marketing in the machine age. A key point is that machine learning and AI help take mundane, manual, labor-intensive and time-consuming tasks and replace them with high-value tasks and actions. With machine learning marketing automation, audience insights, modeling, predictions, and even content creation is taken to a different level. It elevates the role of content marketer to one that focuses on continuous enhancement instead of manual tasks. Articles are now being produced using machine learning technology. The possibilities are expanding all the time.
Social Media Business Strategy for Across Your Organization

When content marketers think of social media, they think of using social platforms for promotion, engaging their audience, distributing content and so on. Why not implement a total social media business strategy instead? This is what Travis Wright (@TeeDubya), CMO at CCP Digital, recommends.
Use social media to get results across your organization.
We use social media to enhance the customer experience and customer service. Why not use social media for recruitment of talent? There are top prospects that are not on job boards. You can target them well at a relatively low cost and save time. Start asking how you can use social media across your organization as a social media business strategy.
SEO Trends: Intent, AI, Engagement, SERPS and Valuable Content
Let's not forget SEO. Rand Fishkin (@RandFish), Wizard of Moz, covered seven of the latest trends in SEO that are important in 2016 and going forward. There's a whole lot to cover. Here's just some of it:
It's no surprise, but Google is still the 800-pound gorilla of search. However, as Fishkin pointed out, that doesn't mean you should ignore other search engines. YouTube is the second largest search engine. Watch for Facebook and Amazon. Take a look at DuckDuckGo. It's experiencing fast growth. All that said, it's important to know what's going on with Google. They have been mixing it up with a few things.
As mentioned before, AI is here.Google has said AI and engagement are the future for them. They are becoming very good at understanding the intent of search queries and understanding when varying queries should have similar results. The better Google understands intent, the better you need to match your content to user intent. It will help your visibility and traffic.
Not only that, but Google is looking at user engagement more closely to determine if content is a good search result. Do users quickly bounce from your page after clicking on a top result? It might not be a top result for long. All of this means that SEO and valuable content are more important than ever.
Understand How People Think to Make Content Effective
At the root of content marketing, we try to create interest and get people to take action. We want people who consume our content or visit our website to subscribe, become a member, request a quote or make a purchase. What better way to improve your content marketing across the board than to understand how the human brain works and how people think? Tim Ash (@Tim_Ash) shared eye-opening information about how the brain works and why it doesn't make sense to sell to the logical brain. In short, the human brain is comprised of three parts. It's wired to first react, then feel, then reason (conscious thinking).
About 95 percent of all thought is pre-conscious. Therefore, selling to the logical brain isn't effective. It's a fascinating subject that content marketers should learn.
Relevance Is the Name of the Game

Scott Stratten (@unmarketing) of UNmarketing offered his unique take on content marketing. Although he had a lot of great thoughts to offer, the underlying theme was relevance. It's not just about your topic. Relevance goes well beyond that. Are the platforms you are using relevant to your specific audience? Are you using the latest platform because it's the latest shiny object? Stop.
He called out live video. People feel compelled to do it, but is that platform relevant? He said that it was highly relevant to stream a musical performance, but, for many, live video is just another opportunity to make an unneeded mistake that will reflect on the brand poorly. Relevance goes deeper than most think. And it starts with getting down to the fundamentals. In a funny moment, he said that people feel like they have to do everything new in 2016, but he'd love to see people get 2003 stuff right first. Marketers really think about relevance. Are you relevant to your audience from moment they are introduced to your content through to the customer experience?
The Takeaway on Content Marketing World Takeaways
These takeaways are just the tip of the iceberg. There's so much to learn at Content Marketing World. It was a great event with a ton of nonstop information that leaves you excited to put it into action.
About The Author
A journalist by trade, Shane tells stories that connect brands with target audiences and inspire them to act. He's a writer, not a copy machine, and that approach brings exceptional content to every print or digital piece he pens.
Shane taps into his past as a reporter and editor to develop clear messages that resonate in every medium, be it blog or brochure, sponsored content or script.
Daily newspapers developed a habit for idea generation, attention to detail and knack for question-asking. His background as a magazine and web editor keeps client communications grammatically sound and effective.
Shane's word-based deliverables range from long-form features to concise digital copy to persuasive prose. He's been on both sides of the PR pitch and puts some muscle behind ABC's media relations.