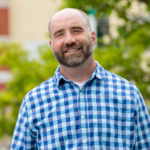 Shane Liebler •
What does it mean now that Facebook is entering the online video foray with fury? It's time to diversify.
YouTube remains the dominant force in the medium, but fellow social media giant Facebook presents a legitimate challenge as of late.
While there's still a decent gap in view counts when comparing viral videos on YouTube to Facebook, there's a lot of opportunity for marketers to maximize exposure by using both services.
We've been talking about the power of online video for a while now, especially as an indispensible content marketing tool. It's easy to create, it's engaging and it accommodates short attention spans by delivering a lot of information in a little amount of time.
The oft-ignored Facebook video feature has taken on new life with the advent of auto-play newsfeed ads and ease of use within FB mobile apps.
They play right inside of the app, so it's easier to tap the play button. The social network naturally gives impression preference to its own format, so it's easier to reach your audience.
The biggest benefit of Facebook video is community engagement. Liking a page is more common than subscribing to a channel. How many of your viewers subscribe to your channel after watching something? Unless you're one of these guys, not many.
And how do your subscriber numbers compare to your fan page? You could be talking about a gap of hundreds or thousands, so adding Facebook to your A/V arsenal engages and even gains more fans.
For example, ABC posted a video to Facebook just last week that not only took off, but gained the page we manage a noteworthy number of new followers – a stat far more valuable than views.
On a page with 700 followers and a reach of a few hundred on an average update, the video post reached more than 175,000, received 55,000 views and inspired 1,280 shares.
More importantly, the post pretty much single-handedly added more than 250 followers to the community.
We ran an A/B test with a second post of the YouTube version of the same video on the same page and reached just 335 and received only 22 views. Obviously, there are other factors like the day of the week and time it was posted, but it does help illustrate the point.
Facebook also fueled a bit of our own success last week when we posted our annual holiday video card. We expect a typical post to reach a few hundred folks, but "Elf on the Shelf" went comparatively viral with a 5,500 reach; 2,250 views; and a couple dozen shares. The YouTube version we used in an email to clients and on all other ABC platform received a still-respectable 800 views, but that's still quite a difference.
So, what gives? Is Facebook really that much better than YouTube? Well, no.
Facebook considers three seconds as a view and the auto-plays count. While not officially known, YouTube has a similar duration requirement, but does not count auto-plays as views.
So, it's appropriate to cast a little skepticism on the Facebook view counts. However, both services offer similar analytics, so you can get a decent flavor for engagement based on the amount of time viewers spent watching your clip.
Think of Facebook as a supplement, not a replacement.
YouTube remains the more powerful platform by virtue of flexibility (Facebook videos are difficult to share outside of FB) and the SEO value that comes with Google backing.
The No. 1 benefit: Facebook has the potential to increase your reach – long on a frustrating decline for marketers – and increase the number of followers who can be engaged again in the future.
So, with Facebook now a player in the video game, it's smart to double posts and perhaps more than double your typical reach.
Are you using Facebook video as part of your content marketing strategy and seeing similar results? Leave a comment about positives and negatives you've experienced below.
About The Author
A journalist by trade, Shane tells stories that connect brands with target audiences and inspire them to act. He's a writer, not a copy machine, and that approach brings exceptional content to every print or digital piece he pens.
Shane taps into his past as a reporter and editor to develop clear messages that resonate in every medium, be it blog or brochure, sponsored content or script.
Daily newspapers developed a habit for idea generation, attention to detail and knack for question-asking. His background as a magazine and web editor keeps client communications grammatically sound and effective.
Shane's word-based deliverables range from long-form features to concise digital copy to persuasive prose. He's been on both sides of the PR pitch and puts some muscle behind ABC's media relations.