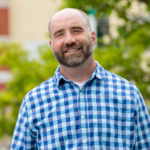 Shane Liebler •
Organic social is useful for a lot of things. It's where you engage customers and prospects. It's a place to amplify your content and interact on a day-to-day basis. It's where we play the conversion long-game and it also has a place in more immediate messaging – like a much shorter-term marketing campaign.
Yet, it's easy to forget about the critical role organic social can play in a paid media campaign. It's easy to put social media in its own bucket and separate it from other tactics, particularly those you put money behind. But, that's the beauty of social media: it's a free way to add value to your paid efforts.
---
---
Whereas paid media is all about finding and targeting your audience, social gives you a solid group you already know has an interest. It only makes sense that you would reinforce the message you're putting out in print, broadcast and the web with the people you know are most likely to buy your product or service.
But, this comes with a caveat. Social media is also about authenticity. You must walk a fine line between persuasive conversation and straight-up advertising. But, there are a few things marketers should do to back up paid efforts that will keep things balanced.
Companion Posts
Not to be confused with boosted posts, companions are more complements to paid creative. There's nothing wrong with dropping an ad into the social media mix here and there. You don't want to be in their face every day, but generally followers don't mind a subtle sell here and there.
What does this mean? Take that digital ad and create a video version minus the call to action. Convert print ad art elements to a still graphic. Got a TV spot or pre-roll? Run it.
The post copy should be more conversational, i.e. don't just drop the ad copy right in the caption. This is also an opportunity to stretch things out a bit and do a little more explaining beyond the confines of a billboard or banner ad.
Again, this is something you mix in while the campaign is running. It accomplishes two things: 1) it exposes an audience that may not see the ad "in the wild" because they are already further down the sales funnel and 2) it brings consistency to your brand across all platforms.
Not posting your paid creative organically is a missed opportunity. This is basically free ad space and one that gets you in front of a crowd that's easier to influence than the broader demographics you're targeting.
Relevant Content
Paid media is an exercise in raising brand awareness and, depending on the goals, it may actually increase your social following. Give those new followers something to sink their teeth into once they get there. This is your opportunity to become a resource for prospects.
Your content should be reflective of the messaging you're putting out in the world. Education is key in content marketing strategy. Your posts should tie into the product or service you're selling in the campaign. Behind-the-scenes, explainer and how-to assets are some popular ways to do this. Content centered around the benefits of your product or service is a must.
This type of content benefits both old, new and non-followers: win-win-win. What this content looks like and when it's running should all be developed simultaneously with your paid media plan.
Boost It
I just mentioned non-followers and here's one way to engage that group. Boost select organic posts as part of your paid media plan. Factor it in from the start as you want to optimize the timing of the paid posts. That's right: the paid should influence your organic and vice versa.
In fact, it's recommended you map your content out quarterly or even yearly. In that case, pull out the marketing calendar and start developing content to reflect what's in it, when it's in it. At a minimum, develop your social on a campaign-by-campaign basis. There may be some room for a boost or two in that paid plan. Explore this from the get-go.
So, don't forget about organic social, aka the "free" paid media. By mapping everything out in well in advance, you can have a nice, clean, cohesive organic/paid plan so that all your channels are speaking the same language and, ultimately, selling more products or services.
About The Author
A journalist by trade, Shane tells stories that connect brands with target audiences and inspire them to act. He's a writer, not a copy machine, and that approach brings exceptional content to every print or digital piece he pens.
Shane taps into his past as a reporter and editor to develop clear messages that resonate in every medium, be it blog or brochure, sponsored content or script.
Daily newspapers developed a habit for idea generation, attention to detail and knack for question-asking. His background as a magazine and web editor keeps client communications grammatically sound and effective.
Shane's word-based deliverables range from long-form features to concise digital copy to persuasive prose. He's been on both sides of the PR pitch and puts some muscle behind ABC's media relations.