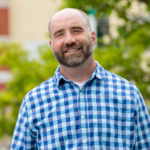 Shane Liebler •
Don't worry, it happens all the time. When there's an attractive marketing method that's working, naturally you want to get involved. Obviously, you want to try it. It happened with digital marketing, it happened with social media and it's happening with content marketing – which includes all of the above.
There are lots of posts out there that offer how to launch a content marketing program and how to plan a campaign – even assemble your team – from scratch. And, hey, wouldn't it be nice to have that luxury?
The longevity and success of content marketing suggest many of us are past that point. You've already tried it or you're already doing it to some degree.
This post is for all the folks who jumped on the content marketing bandwagon without an actual plan. Whatever state your content marketing program is in, you can make it better or even fix it as necessary. Here's a friendly reminder of what you're supposed to be doing …
Grow Your Evergreen Content
If you've already dabbled in content marketing, take stock of exactly what you've been creating. Does it align with your organizational goals? Does it speak to your marketing personas?
Your evergreen content should do both. They should hammer on the relevant topics as directly as possible – free from trends or other timely angles. There's a place for the trendy stuff, too, but these pieces – usually blog posts – should be filled with timeless observations and advice.
You may discover you don't have this kind of content. That certainly doesn't mean you can't create it. Since we're talking evergreen, there's no time limit on when to make it.
In fact, any time is a good one to revisit those goals and personas and ask yourself if you've been speaking to those with the content you're creating.
In either case, it's not too late. This is an opportunity to look at what you've got and take a "fill in the blanks" approach. What relevant topics are you strong in? Which could use a little love? What are the next steps? Well, it's also important to note we're not just talking blog posts here.
It's true, blogs are a great place to start with content marketing. And we've got more consolation for those who established blogs without a plan and now post irregularly if at all. That's a classic content marketing pitfall with an easy fix – get to posting (with a plan of course) and start with the topics you have the most knowledge and authority in.
Determine Content Type
That's blogs, but there are lots of other vehicles for content once creativity kicks in. This is basically the fun part of content marketing: figuring out all the ways you can share an idea.
Let's say you start with a tried-and-true blog post. With a little ingenuity, it can become so much more.
Perhaps that numbers-fueled post can become an attractive infographic.
Maybe the thesis would make for a good explainer video.
A how-to post can spawn a downloadable template.
A series of posts could build a good email campaign.
If you're in the long-form frame of mind, an e-book might not be out of the question.
If you have a podcast, or you're planning one, this might be a good episode.
It also works in reverse. Maybe you start with a great idea for an infographic, video or ebook and work your way back. That interview you did for a video could easily become a feature article or blog post. It could be chopped up into social-friendly soundbites. You might stitch together outtakes or behind-the-scenes footage to stretch the shelf life.
However you do it, it's important to think "beyond the blog." Not only are you getting more mileage out of a single piece of content, you're hitting your audience(s) in multiple ways and increasing your opportunity to generate leads.
Establish Your Publishing Schedule
Speaking of hitting the audience, how often are you getting in front of them? Cadence is an extremely important piece of content marketing. Perhaps your persona does not need to see you every day – and that's OK. You'll still need some kind of publishing regularity.
Even if the audience isn't sitting there waiting (wouldn't that be nice?), they should still see that you're making the effort to engage them on a regular basis. So, whether that's once a day, twice a week, three times a month or four times a quarter, just make sure it's something and something that actually gets written down or input somewhere with deadlines.
Whether it's Microsoft Outlook, some kind of software or good, old-fashioned pen and paper, this will make the biggest difference in the potential success of your efforts. If you're one of the aforementioned folks who started content marketing and then stalled, this may be a primary reason for it. So, let's not make the same mistake twice.
Plan Your Promotion
The subheading could've just said "Social Media," but sometimes the promotion goes beyond an organic or even boosted post. During the kickstart process, you may have created or rediscovered something substantial. Don't be afraid to put some money behind it.
SEM and content activation are great ways to get your content noticed. You created it with a specific audience in mind, after all. Why not get right in front of them with your article, blog post, infographic or video? Try some YouTube pre-roll or implement some video listening in the case of the latter.
It's important to think about the end-game whichever direction you choose: how many posts do you want to share? At what cadence? If it takes multiple forms, what is the media mix?
These questions can all help direct your content plans or spawn new ideas, so don't overlook social media and digital marketing for your finished product.
So, if you jumped into content marketing too quickly (like so many others), there are plenty of ways to get back on track. Start with what you've already done, then back-fill the necessary evergreen content targeted at your persona(s). Next, determine the media you will create to do so. Think about the cadence and get those deadlines down somewhere. Finally, don't forget about what you'll do with the finished product.
These are just a few steps to kickstart stalled content marketing. You could, of course, always reach out to an idea-based marketing agency to work with on your unique situation.
This is part one of a three-part series. Get the complete white paper here.
About The Author
A journalist by trade, Shane tells stories that connect brands with target audiences and inspire them to act. He's a writer, not a copy machine, and that approach brings exceptional content to every print or digital piece he pens.
Shane taps into his past as a reporter and editor to develop clear messages that resonate in every medium, be it blog or brochure, sponsored content or script.
Daily newspapers developed a habit for idea generation, attention to detail and knack for question-asking. His background as a magazine and web editor keeps client communications grammatically sound and effective.
Shane's word-based deliverables range from long-form features to concise digital copy to persuasive prose. He's been on both sides of the PR pitch and puts some muscle behind ABC's media relations.