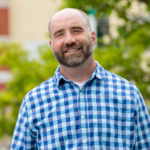 Shane Liebler •
Do good research, find solid sources and tell great stories. It's the formula for engagement that both journalists and content developers follow.
As content marketing inches closer to eclipsing traditional ad spends like television, a new profession has emerged: brand journalism. At first glance, it seems those two words shouldn't fit together as news outlets have long strived to at least give the impression that advertising and newsrooms are independent of each other.
Newsrooms made a historic adjustment when outlets like the New York Times and Wall Street Journal began publishing native ads on their digital platforms. The move created a lot of pushback from journalists and editors who felt paid content compromised the content they are paid to produce … without plugs or bias.
Things have progressed considerably, particularly in recent years, as the brand journalism phenomenon continues to evolve into a legit source of information.
Turns out traditional and brand journalism share a lot of commonalities, both in practice and, increasingly, in personnel. Journalists are broke and big-time publishers just keep the layoffs coming. Meanwhile, marketers are hiring content developers like crazy.
These trends mean that brand journalism will only get better.
Why? Because these are the people with the training and talent to create engaging content. How? The same way they've always done it.
Storytelling
It's what we do, regardless of employer. The best journalists can even craft cold, hard data and facts into something that actually speaks to the human condition. Everyone loves a good story, especially one that informs, entertains or inspires. Journalists love to tell them.
Idea Generation
Journalists are trained to be prolific pitchers, constantly generating angles that are timely and relevant to the audience. It's a skill that comes with experience that includes the ability to appeal to the reader in a very direct way. Content marketers actually have the extra technical advantage of demographic data that helps focus topics even more.
Research
Journalists must become "instant experts" to do the job. This comes with a lot of digging to come up with accurate information and reliable sources. Quality content developers need to take this duty just as seriously as traditional journalists do.
The Art of the Interview
Good stories need sources and brand journalists need to ask the right questions. It's a skill developed over many years in the business. I always go for the most candid answers possible, preferring phone or face-to-face as opposed to email. Authenticity thrives in live dialogue, not passive, carefully prepared and often sterile answers that e-communication tends to produce.
Good Writing
Print may be dead, but the digital world offers endless space for editorial content. Even as online video grows its audience, readers still crave well-written posts and articles. Good writing fuels every form of journalism. Successful journalists know how to write the material that gets read, viewed or heard.
Trust
Content developers must build trust with their audiences. Establishing the client or organization as an expert source on the subject matter is essential to successful content marketing campaigns. Just as media outlets must develop a rapport with readers, viewers and listeners, so too must content creators build a relationship with what they produce.
The same standards that produce great journalism also apply to excellent content, the kind that gets brands noticed and provides all of us as content consumers useful information.
We're already seeing some really good stuff and we can expect things to continue improving as the concept – the profession – of brand journalism grows.
About The Author
A journalist by trade, Shane tells stories that connect brands with target audiences and inspire them to act. He's a writer, not a copy machine, and that approach brings exceptional content to every print or digital piece he pens.
Shane taps into his past as a reporter and editor to develop clear messages that resonate in every medium, be it blog or brochure, sponsored content or script.
Daily newspapers developed a habit for idea generation, attention to detail and knack for question-asking. His background as a magazine and web editor keeps client communications grammatically sound and effective.
Shane's word-based deliverables range from long-form features to concise digital copy to persuasive prose. He's been on both sides of the PR pitch and puts some muscle behind ABC's media relations.