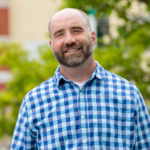 Shane Liebler •
Tis the season to make goals and resolutions for the upcoming year and one of them should be on the list of every brand, everywhere.
Two letters: PR.
It's an absolute must to include PR (public relations) in marketing plans these days, even with the smallest of budgets. When tactfully structured, PR can be extremely affordable and effective in spreading your marketing message.
With the ever-changing landscape of communication channels, new ways of reaching your audience surface every day. In response, PR strategies have changed as well.
PR is no longer just getting your name in print.
Just a touch of advertising can maximize a small PR budget and really lift ROI. Here are four things to keep in mind next year:
1. Successful strategy combines traditional PR with paid media. Relying solely on traditional media limits your brand's reach and ultimately your goals as well. Native advertising via popular sites like Buzzfeed and Mashable can grow some serious legs.
2. Of course, no one's going to read or, more importantly, share your sponsored post without some kickass content. Bring in some experienced bloggers or professional videographers to help your content catch fire.
3. Your copy, images and video should be developed with a genuine goal to help your audience. In turn, this establishes your brand as a resource and creates top-of-mind awareness.
4. Shareable content builds awareness and trust between you and your audience. Always include a social strategy with your posts, paid or not. Brands might be pleasantly surprised in how effective this content can be in establishing this trust.
Sounds complicated doesn't it? The good news is that there are brand experts out there who create and manage marketing plans, including the PR details.
Next year will undoubtedly bring even more change to the marketing and PR industries. Are you prepared?
About The Author
A journalist by trade, Shane tells stories that connect brands with target audiences and inspire them to act. He's a writer, not a copy machine, and that approach brings exceptional content to every print or digital piece he pens.
Shane taps into his past as a reporter and editor to develop clear messages that resonate in every medium, be it blog or brochure, sponsored content or script.
Daily newspapers developed a habit for idea generation, attention to detail and knack for question-asking. His background as a magazine and web editor keeps client communications grammatically sound and effective.
Shane's word-based deliverables range from long-form features to concise digital copy to persuasive prose. He's been on both sides of the PR pitch and puts some muscle behind ABC's media relations.