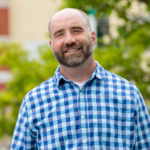 Shane Liebler •
The dry intros. The same pictures year after year. And listings, listings, listings. Travelers and tourism professionals alike know the typical travel guide all too well.
But, now there's this thing called content marketing that can change the way you think about travel guides.
It starts by rethinking of your audience as readers, not travelers. Use your travel guide to engage them, not sell them.
Show, Don't Tell
Good storytellers paint a picture. The art and copy should show, not tell.
Don't just tell your readers about the experience, take them on the journey. Thoughtfully craft prose to appeal to the five senses.
A travel guide does not have to be a recitation of facts and cold descriptions. Add some warmth with a narrative presentation and flow, one that can be established by giving a face to your places.
Focus on Your People
Highlight the personalities behind the places by either telling their story or using them as expert sources.
Today's traveler likes to feel like a local, so introduce them to the folks that make your destination tick.
Small businesses and attractions tend to be run by people who are passionate about their work. Get to know them with interviews and capture the answers in an article.
Want to highlight outdoor adventure? Track down the leader of a local hiking club to talk about the best trails. How about nightlife? Tap into the experience of a local blogger to get their take on the top spots.
Out with Stock
Your story is not a work of fiction. It should be real, authentic. Think the same of your imagery. Nothing says inauthenticity like a stock photo. It may illustrate, but it doesn't tell the story.
Show your places and people with original photography shot by a professional. It may take a while to fill your photo library, but eventually you can phase out the stock stuff that acts and comes off as filler.
Skip the Listings
Well, they can't be avoided completely. But, at least slim them down. Think of it as a courtesy to your potential guest who could get overwhelmed by a phonebook's worth of places they've never heard of.
Stick with your best assets. You can't be everything to everyone and the limited space of a guide is not the place to try.
Just get them there and leave the rest of the experience up to them. Leave the deep diving to the website, where all your listings can and should live.
Promote the Hell Out of Your Website
Which leads to the last piece of the advice. Once you've enticed someone enough to pick up your rethought publications, you've made a connection.
Use this opportunity to drive traffic to your site where conversion can take place. Plug the website throughout the guide. Promise more listings and more content if only they punch in the URL.
Perhaps your content strategy includes a video series and more or extended versions of articles. This is your chance to get them there and turn web visitors into actual guests of your destination.
About The Author
A journalist by trade, Shane tells stories that connect brands with target audiences and inspire them to act. He's a writer, not a copy machine, and that approach brings exceptional content to every print or digital piece he pens.
Shane taps into his past as a reporter and editor to develop clear messages that resonate in every medium, be it blog or brochure, sponsored content or script.
Daily newspapers developed a habit for idea generation, attention to detail and knack for question-asking. His background as a magazine and web editor keeps client communications grammatically sound and effective.
Shane's word-based deliverables range from long-form features to concise digital copy to persuasive prose. He's been on both sides of the PR pitch and puts some muscle behind ABC's media relations.