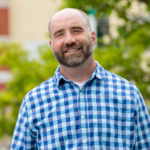 Shane Liebler •
Google recently tweaked its Travel section and, like many Google moves, it's a seemingly simple change. Essentially, it's now easier for travelers to plan a trip as Travel gathers the features of Google Flights, Hotels, Trips and Maps all in one place.
It's not necessarily a seismic shift or legit threat to DMOs at this point, but it is a subtle gamechanger in the travel industry – one that will require some adaptation of how destinations market themselves.
Why? Because Google wants to become a one-stop shop for all things travel … including content. Google wants to provide all destination information and highlight "things to do" based on anything but a DMO's website content.
Google Travel aggregates user check-ins and reviews for its recommendations, leaving a majority of content outside DMO control. That means destination websites primarily made up of listings are more or less moot to Google Travel users. For destinations that have already adopted a content-driven website and abandoned the directory model, travelers may need you less.
But while destinations can't deliver exactly what they want folks to see, there are a few hacks that can help.
Add Photos to Google Maps
Time to dig into that stash of attractive photos of attractions you use on your website and in tour guides and add them to Google Maps. This is a prime source of content for a destination's Google Travel page, receiving prime real estate right near the top.
You can also flag bad or inaccurate photography, so while you're uploading good photos, you can also weed or crowd out lower-quality stuff.
Create Video Content
Like photos, Travel leans heavily on another Google property for crowdsourced content: YouTube. Video is perhaps the best way to land branded content on a Google Travel page. Copy-based content doesn't have their own featured area on Travel, but videos do.
Video has already evolved into essential storytelling content, especially in an industry steeped in sharing experiences. This is just one of many, many reasons video content makes sense in the modern destination marketing and SEO spaces.
Stay the Content Course
As of right now, a search for a destination doesn't automatically shift your results to Google Travel. Users have to seek out the Travel platform to use it and it's just not currently the go-to that it eventually aspires to be. When someone searches for a destination, they're still going to find optimized website copy, articles and videos you've targeted them for.
The search engine results page remains infinitely more valuable than what a user finds on Travel. That can and will likely change, but for the time being, creating quality content – video specifically – is sound strategy.
Google Travel should be seen as a supplement to content strategy and not a focus. In the end, Google is making it easier for people to find and familiarize themselves with your destination, so Travel isn't necessarily a bad thing. Nor is it competition for destination websites in its current form.
Like any travel tech, it should be viewed as another tool DMOs can use for positive exposure. Consider, for example, that it allows users to create custom itineraries. Now you can indirectly offer a trip planning feature even if it's not integrated in your current site. Consider also that with Google basically replacing the need for listings on destination websites, DMOs can focus more on developing that valuable content.
Google Travel is essentially a space to reach new audiences introduce everything your destination offers as interpreted by travelers themselves. The user experience is just as important as the actual travel experience and anything that makes inspiration and planning easier is a win for destination marketers.
About The Author
A journalist by trade, Shane tells stories that connect brands with target audiences and inspire them to act. He's a writer, not a copy machine, and that approach brings exceptional content to every print or digital piece he pens.
Shane taps into his past as a reporter and editor to develop clear messages that resonate in every medium, be it blog or brochure, sponsored content or script.
Daily newspapers developed a habit for idea generation, attention to detail and knack for question-asking. His background as a magazine and web editor keeps client communications grammatically sound and effective.
Shane's word-based deliverables range from long-form features to concise digital copy to persuasive prose. He's been on both sides of the PR pitch and puts some muscle behind ABC's media relations.