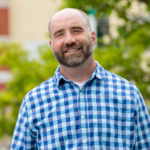 Shane Liebler •
Tourism matters. It's a trillion-dollar industry in the U.S. with a much larger impact when considering the trickle down. The numbers exposed at the New York State Tourism Industry Association's NYS Tourism Conference are eye-opening.
For example, in 2018 alone, travelers spent about $1.1 trillion and generated $2.5 trillion in total economic impact, according to the U.S. Travel Association. That's because tourism goes well beyond hospitality.
As we encourage travelers to share the experiences of our destinations, they support a wide array of industries. There are the obvious restaurants and attractions, but also lesser-known connections to professional, health and even manufacturing sectors. That equates to about 15.7 million jobs, the kind that support the vibrancy of communities tourism professionals promote.
As we head through the economic cycle toward recession, this becomes especially important. The U.S. Travel Association estimates just a 1 percent increase in travel spending would generate $25 billion and 156,800 new jobs.
Woah.
Storytelling is as important as ever.
In recent years, the political climate in the U.S. has fueled the need for a more welcoming message to world travelers. Stories are a key vehicle for that.
Brand USA, a public-private partnership created to increase international travel, presented data at the New York State Tourism Conference that illustrates the importance of storytelling. According to what is essentially America's destination marketing organization, it's not just the places that sell, it's the people – the stories – that resonate.
And it doesn't matter who tells that story, travelers – international and domestic – just want to hear from the people who know it best.
Local recommendations have a big impact on traveler decision making. Consider it the TripAdvisor effect. This makes engaging businesses and community leaders – including those indirectly tied to tourism – an important piece of destination marketing campaigns.
Market to the front line.
Though tourism campaigns tend to focus on consumers, the marketing power of community buy-in cannot be ignored. The welcoming message needs to be spread to business owners, the press, politicians, essentially anyone that could represent your community in the eyes of a visitor.
Many DMOs have undertaken educational programs that certify employees and businesses as ambassadors. The last thing you want is the front desk telling someone who asks for recommendations that they don't have any or, worse, "this place sucks."
These front-line tutorials not only embed your welcoming message in the product, they also open the door to the all-important stories. As DMOs engage the community, they can uncover some of the inspiring personalities needed to tell that story.
Keeping on the story theme, it's important to tailor these to specific interests. DMOs need to be consistently cultivating relationships with new audience to grow the potential traveler base.
The phrase "something for everyone" no longer applies.
Those still in the mindset of catch-all destination marketing need to diversify. We know every destination anywhere in the country has "something for everyone." It's time to identify those everyones and grow the audience in the process.
The tourism promotion industry is well familiar with the likes of food and beverage trails, but there are plenty more niches to tap. Rethink traditional travel guides and itineraries to reach them.
This can be something as simple as creating a walking guide geared toward those who prefer to explore on foot or something a little heavier like a focus on minority travelers. This is where the story thing comes in again.
Tell the stories of minorities in your communities, their histories, their traditions. The people and places are there when you dig deep enough.
This concept of "inclusive marketing" is essential for future growth. Diversity is being invited. Inclusion is being asked to participate.
This is especially important as we craft a welcoming message not only on the national level or even in New York State, but in the communities we serve as an industry.
About The Author
A journalist by trade, Shane tells stories that connect brands with target audiences and inspire them to act. He's a writer, not a copy machine, and that approach brings exceptional content to every print or digital piece he pens.
Shane taps into his past as a reporter and editor to develop clear messages that resonate in every medium, be it blog or brochure, sponsored content or script.
Daily newspapers developed a habit for idea generation, attention to detail and knack for question-asking. His background as a magazine and web editor keeps client communications grammatically sound and effective.
Shane's word-based deliverables range from long-form features to concise digital copy to persuasive prose. He's been on both sides of the PR pitch and puts some muscle behind ABC's media relations.