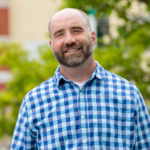 Shane Liebler •
You can skip to video in 5, 4, 3, 2, 1 – "Skip Ad >"
Woo hoo! I'm out of here, right? Wait a minute. Is that Uma Thurman?
… And 17 minutes later, I'm watching the end credits of a short film brought to me by the good folks at Jameson Irish Whiskey. What intrigued me was not only the more than 1.7 million viewers who also took the time to watch, but the film had nothing to do with whiskey, or even drinking for that matter.
The "First Shot" film series selects a star (Thurman follows Willem Dafoe and Kevin Spacey the two previous years) and takes submissions from aspiring screenwriters from around the world in a contest of sorts.
The result: Three engaging short films featuring A-list actors and some damn entertaining "commercials." And I use the term "short" loosely: Watching all three First Shot films will cost you nearly 40 minutes.
It's the subtle nature of content marketing. Calls to action are still an essential ingredient when converting viewers and Web visitors to customers, but this species of long-tail marketing– films and webseries sponsored by big brands – are becoming an ever-larger part of the big picture.
Smirnoff vodka recently got into the act with a seven-part series called "The Party." The spots (chapters) feature comedic TV stars Alison Brie ("Community") and Adam Scott ("Parks and Rec") … and they're hilarious. In this case, the webisodes are much shorter – closer to the traditional 30-60 seconds you're used to. However, Smirnoff and others are banking on the fact you'll be driven to binge-watch all seven parts and work up a thirst for vodka.
You're entertained following a couple preparing for a house party and you're consistently reminded of the advertiser with good, old-fashioned product placement. This is a more blatant form of content marketing than the "First Shot" series, but still falls into the trend toward longer video content from big brands.
The common concept: Good storytelling will get the five seconds of hesitation brands need to keep people watching. Just the "Hey, isn't that the guy from that thing …" should be enough to bury the "Skip Ad" button.
Another example that just happens to be from another beverage maker: Budweiser's "MADE Underground" series. Even viewers not into music or even Bud can be drawn in by the stories of street musicians throughout the world. By the fourth episode, you can't help but wonder what amazing "buskers" the hosts – the band X Ambassadors – will discover next and invite to perform with them live on stage at Budweiser's "MADE in America" bi-coastal, mega-music festival Labor Day weekend.
The entire series runs about 30 minutes, highlighting the noteworthy evidence that consumers (continuously more comfortable with long-form video viewed online and on mobile devices) are really getting into long-form advertising.
So what does this mean for brands, businesses and marketers? Pretty much the same thing advertising has always meant: be creative, tell a story and impress the right audience with strategy.
These examples show people don't want to be sold, they want to be entertained – so much so, they're willing to watch for up to 20 minutes or more.
And because the value of the content is greater than the direct messaging, creatives can play with infinite possibilities for what they want to produce. Now, you can't just make something completely irrelevant. It still has to be consistent your brand.
Just as the distiller's messaging conveys, Jameson Irish Whiskey loves a good story – and backs it up by supporting the work of indie artists all over the world. Cool.
"The Party" tells 20- and 30-somethings Smirnoff isn't your parents' cheap vodka, nor is it as pretentious as expensive spirits made from "potatoes that look like famous people's faces." Funny.
"MADE Underground" shows hipsters that big, bad, multi-bazillion-dollar Budweiser is all about the music, man. I mean, they made a four-part documentary about buskers and gave them the chance to perform in front of tens of thousands. Nice.
This type of advertising reaches beyond retail. ABC recently produced a webseries highlighting the "Stories on Tap" in Brew Central as part of that destination marketing campaign.
As I've written before, the series fits into the content marketing principle that people want options – reading, watching or even following on social media.
The Stories on Tap webseries also provides content for YouTube spots. The short documentaries offer interesting vignettes of brewers in the region, but also include a call to action, so they're ready for media placement when the strategy calls for it. We also used the videos to attract a few hundred followers using a promoted tweet on Twitter.
The series has racked up nearly 900 views in just a month using social media promotion almost exclusively. This tells us the advertising doubles as entertainment, which is right where brands need to be in this golden era of digital video.
So, consider the bar raised for online advertising.
No longer limited by 15 seconds or even 15 minutes, creative agencies now have the freedom to craft more entertaining campaigns as people watch more content online.
Conversely, marketers also have the challenge of hooking the viewer within five seconds and keep itchy fingers away from the "Skip Ad" button. This actually sounds like a lot of fun.
So how about you – seen any good long-form ads lately? Let us know in the comments below!
About The Author
A journalist by trade, Shane tells stories that connect brands with target audiences and inspire them to act. He's a writer, not a copy machine, and that approach brings exceptional content to every print or digital piece he pens.
Shane taps into his past as a reporter and editor to develop clear messages that resonate in every medium, be it blog or brochure, sponsored content or script.
Daily newspapers developed a habit for idea generation, attention to detail and knack for question-asking. His background as a magazine and web editor keeps client communications grammatically sound and effective.
Shane's word-based deliverables range from long-form features to concise digital copy to persuasive prose. He's been on both sides of the PR pitch and puts some muscle behind ABC's media relations.