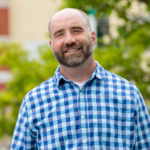 Shane Liebler •
What better way to send 2020 out the door than with a positive look toward the future of marketing? Thankfully, there's a lot to be excited about in 2021. So, we took a look at some of the changes we're most anticipating in the coming year. We'll start with the social media platform you may be reading this on …
---
---
LinkedIn Is a Legit Publishing Tool
LinkedIn has been quietly upping its publishing game for a few years now, but the recent introduction and implication of newsletters is a big step forward in this content marketing arena. Currently the content individuals post can be automagically collected and regularly distributed to connections. With the anticipated ability for companies to get in on the act, this would give unprecedented access to an audience already interested in what your organization is doing. It's a great way to stay connected and increase engagement and it's one of the reasons you'll see more native content on LinkedIn, including video as it puts a priority of that medium as well.
Social Storytelling Continues to Evolve
Social media stories are and will continue to be a hot and happening way for social media strategist to communicate with their followers. According to Social Media Today, daily active story users on Instagram, Facebook and WhatsApp have hit well over 500 million. Stories are a great way for users to interact with their audience in a creative and fun way through voting polls, swipe ups, multiple choice, question boxes, countdowns and more. Expect to see a bigger focus on this key feature as we move into 2021.
Social Shopping Is a Thing
Online shopping saw a huge uptick thanks to the whole pandemic thing that dominated the regrettable year of 2020. Social shopping is an offshoot we expect to grow several fold in 2021 as consumers become more comfortable putting their money where their likes are. Facebook Shops, introduced in May, are a sure sign of times where the line between traditional online and now social shopping will be blurred. Brands are expected to double-down on influencer relationships and virtual storefronts where products and services can be had with a click or, rather, touch of a screen no matter which screen that is.
Web Progress
Once cutting-edge progressive web apps, or PWAs, are looking to become a standard in 2021. In the simplest terms, it's a mobile website that acts like an app with lightning-quick load times, super user-friendly interfaces and even offline viewing. The bottom line is lower bounce rates and higher conversion for visitors who have come to expect app-like performance wherever they go on their phones.
Bringing 'Back in the Day' Back
Expect to see more 80s-infused design as agency artists take a page from the halftones, bold cyan, magenta purple colors and weird shapes of the seemingly recent past. It's become an increasingly popular element of modern music and design is following close behind.
So, that's just a peek at what's ahead for an industry that's constantly evolving. Thanks to old standbys like blogs, we'll keep an eye on them for you and share our insight in the months and years ahead.
About The Author
A journalist by trade, Shane tells stories that connect brands with target audiences and inspire them to act. He's a writer, not a copy machine, and that approach brings exceptional content to every print or digital piece he pens.
Shane taps into his past as a reporter and editor to develop clear messages that resonate in every medium, be it blog or brochure, sponsored content or script.
Daily newspapers developed a habit for idea generation, attention to detail and knack for question-asking. His background as a magazine and web editor keeps client communications grammatically sound and effective.
Shane's word-based deliverables range from long-form features to concise digital copy to persuasive prose. He's been on both sides of the PR pitch and puts some muscle behind ABC's media relations.