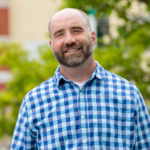 Shane Liebler •
Hopefully this little series has helped wipe away any guilt you've had about a content marketing plan that fell flat. Perhaps there was no plan to begin with and hopefully we've helped fix that with guides to getting started and creating content.
Now that we've got the content machine humming, it's time to check on the actual product with the third and final tool we'll cover in this series: measurement.
The most important piece of measurement actually starts with the planning. Before you publish a piece of content, you should determine the metrics you will be using to gauge its effectiveness. This could be something as simple as view counts, likes, comments and shares, or as specific as email signups.
There are dozens of key performance indicators to choose from, so we'll walk you through a handful of the most basic you'll want to consider just to get you started.
Social Media Metrics
Considering a buyer consumes an average of five pieces of content before pulling the trigger, social media metrics are not to be ignored. For many if not most, it's the main vehicle for content promotion. This means that engagements (likes, comments and shares) matter.
You can look at this engagement post-by-post, but content marketing software is recommended for a deeper analysis that allows you to see what's working and what's not. Not only can such a breakdown help determine what to create more of, it can spark new ideas as well.
Google Analytics
We'll use a blog post as an example here since it's such a traditional and valuable piece of content marketing. The first KPI we want to look at is the most basic: page views. How many people actually found the content?
Next we look at how they found the content. High organic volume tells us that SEO efforts are working. How much was the social we just outlined above responsible? If it was significant, you might want to consider boosting that content.
My favorite Google Analytic, though, is average time on page. This is as true a reflection of engagement as you will ever see as it answers the question as to whether all those visitors you worked so hard to earn actually spent time viewing your content. Pages per session completes the picture when paired with average time on page. It tells you what other content users engaged with after initially landing on your site.
Frequency
Now that we've covered some basic KPIs, the next question is how often to check in on these metrics. The short answer is it's up to you, but it's recommended to do so at least quarterly.
This gives you enough data to truly make some data-backed determinations. Checking too often won't give you the "big picture," which is what we're after here. Remember, you're trying to determine what works and what doesn't so you can make sound decisions about what content to plan for and create moving forward.
It's also worth noting that something that appeared to tank might just need a little love. Content marketing software, for example, can help you determine the best days and times to post your content on social. Might be worth circling back on something that took a lot of time and effort to create.
In fact, time and effort are the two biggest takeaways here. If you learn anything from this series about how to kickstart stalled content marketing plans, it should be that content is a powerful marketing tool that needs to be treated like any other. Take the time to plan, pour the creative effort into development and monitor closely to see how it goes. A good marketing agency has lots of practice in those areas should you need a partner in what can be a complicated process.
This is part three of a three-part series. Get the complete white paper here.
About The Author
A journalist by trade, Shane tells stories that connect brands with target audiences and inspire them to act. He's a writer, not a copy machine, and that approach brings exceptional content to every print or digital piece he pens.
Shane taps into his past as a reporter and editor to develop clear messages that resonate in every medium, be it blog or brochure, sponsored content or script.
Daily newspapers developed a habit for idea generation, attention to detail and knack for question-asking. His background as a magazine and web editor keeps client communications grammatically sound and effective.
Shane's word-based deliverables range from long-form features to concise digital copy to persuasive prose. He's been on both sides of the PR pitch and puts some muscle behind ABC's media relations.